Chicken breast with bones
Ba Huan Chicken breast is the meat that is sliced ​​from the breast of clean standard chickens. This is the leanest, most delicious part of the chicken. Chicken is a food rich in nutrients: high and varied protein content, rich in phosphorus – a substance that is beneficial for teeth and bones, many minerals Selenium, which is essential in metabolism in the body, helping to strengthen the immune system. fluid in the body.
Chicken breast with bone is separated from the 2 sides of the breast to the chicken breast and retains the skeleton and a little outer skin. Products are manufactured and packaged from a poultry slaughterhouse that meets HACCP-ISO 22000 standards: modern cool meat preservation technology, ensuring the quality of fresh, intact meat to customers.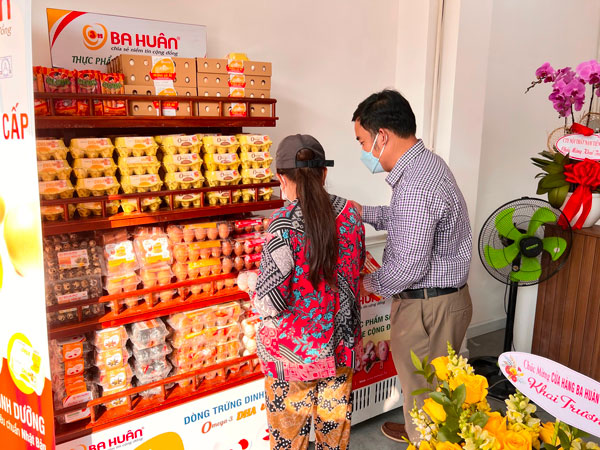 Southern store system
Ba Huan Binh Thanh Store
Address: 340 Bach Dang Street, Ward 14, Binh Thanh District, Ho Chi Minh City
Mobile: 0906860759
Ba Huan Nha Be Store
Address: 433 Nguyen Van Tao Street, Hamlet 2, Long Thoi, Nha Be District, Ho Chi Minh City
Mobile: 0901819759
Ba Huan District 6 Store
Address: 331 Tran Van Kieu, Ward 11, District 6, Ho Chi Minh City
Mobile: 1800 6002
Ba Huan District 12 Store
Address: 469 Nguyen Thi Kieu, Hiep Thanh Ward, District 12, Ho Chi Minh City
Mobile: 0906860759