Billions dong
Total assets
Staff
According to statistics in 2022
SKUs
Includes 42 SKU Egg, 41 SKU Fresh Chicken, 31 SKU Processed Food
Nation
Ba Huan products are available: USA, Singapore, Hong Kong, Malaysia
ProvinceNumber of provinces and cities consuming Ba Huan in Việt Nam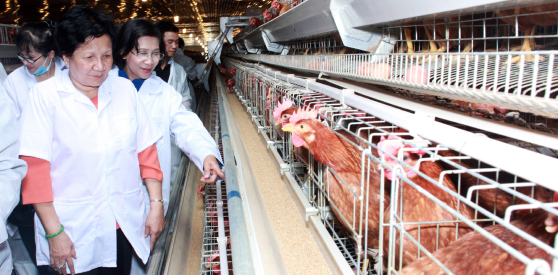 With 04 core values ​​of Passion- Honest- Wit- Prosperity, Ba Huan Corporation determines that each product made is dedicated to the community and society; each employee demonstrates a spirit of honesty, transparency and compliance in all actions; promotes initiative and creativity to bring successful solutions; bring prosperity to all employees, shareholders and partners.
Products meet international quality standards.

Ensure stable supply at home and abroad.

Enhance cooperation and create shared value.

Improve results, work performance and life for employees.

Bringing harmonious benefits to Vietnam's agricultural and livestock ecosystems.

Enhancing the position of Vietnamese agricultural products and food in the international arena.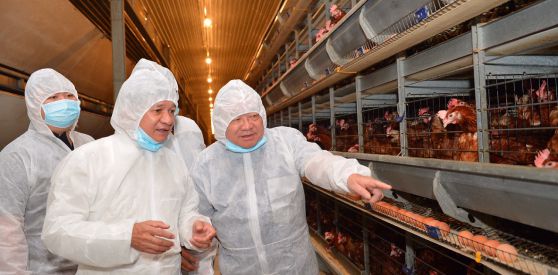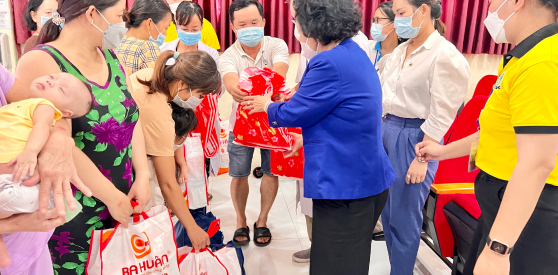 Aim towards sustainable development, becoming a leading manufacturer and supplier of agricultural products and food for public health with international standard quality and services.
HR Policy - Compensation regime
Ba Huan always appreciates the values ​​created and contributed by employees to the business, regardless of nationality, age, gender, and qualifications. The company manages and evaluates employees according to their productivity and work efficiency, providing equal opportunities for all officers and employees in the working process and creating conditions for them to promote their work maximum capacity. (More).