With over 40 years of development, Ba Huan has strived non-stop to bring positive values to the socio-economic of Vietnam, creating remarkable advancements for Vietnam clean agriculture.
Pham Thi Huan - Chairperson

A "Farm to fork" enclosed procedure
The enclosed model at Ba Huan meets the international quality standards of producing livestock feed to poultry farming and producing end products such as eggs, chickens and other related processed products.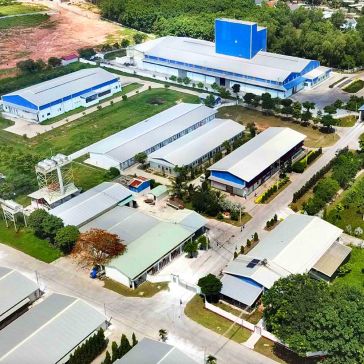 Processing animal feed such as bran, maize, etc… breeding and raising poultry.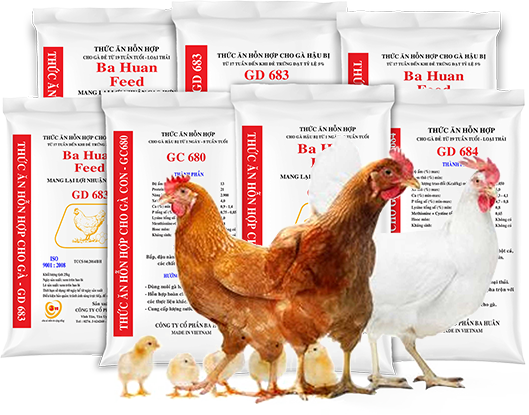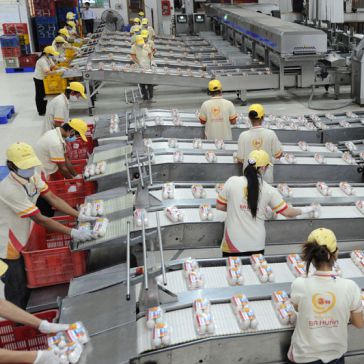 Factories & Farms Livestock

Breeding, raising poultry for eggs and meat.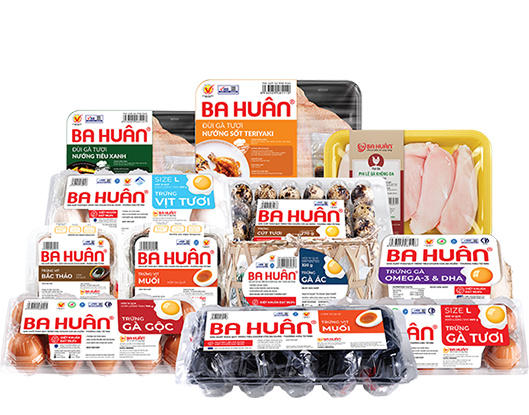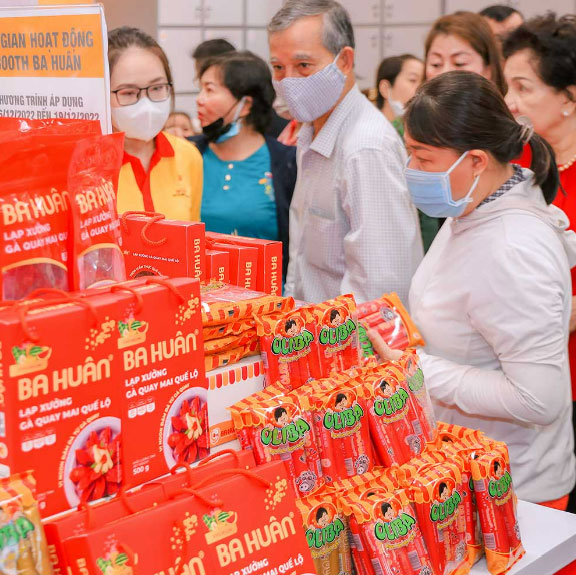 Producing Fresh food
and Producing Processed food
Various processed products with freshly and thoroughly selected ingredients.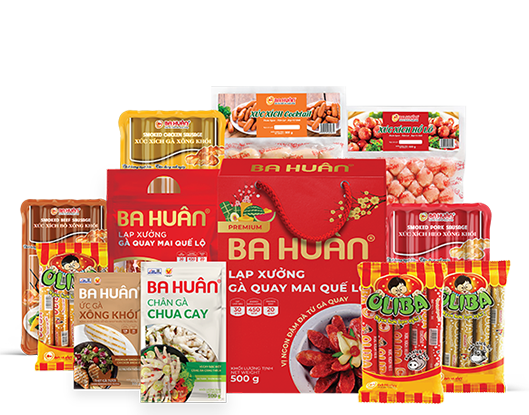 For over 50 years of cultivating efforts, Ba Huan went from a small egg stall to becoming a brand that has grown and made its mark with impressive statistics. Ba Huan's products have been distributed to 3,000 supermarkets across 63 provinces and cities nationwide. Up until this point, four countries have imported Ba Huan products, including the USA, Hong Kong, Singapore and Malaysia.
With the dream of displaying the reputation of Vietnamese agricultural products to the world, Ba Huan has been continuing to write its own story with pride and passion for reaching new achievements.
Billions dong
Total assets
Staff
According to statistics in 2022
SKUs
Includes 42 SKU Egg, 41 SKU Fresh Chicken, 65 SKU Processed Food
Nation
Ba Huan products are available: USA, Singapore, Hong Kong, Malaysia
Provinces
Number of provinces and cities consuming Ba Huan in Việt Nam