Ba Huan chicken eggs are foods with high nutritional value. Chicken eggs contain a lot of protein, phosphorus, zinc and potassium, vitamins A, D, E, B1, B2 and are very rich in vitamin D. When you eat a chicken egg, you have added 14% of your body. essential proteins.
User manual: Use for making everyday meals.

Storage: refrigerate or a dry and cool place.

Shelf life: 10 days in room temperature and 30 days in refrigerator.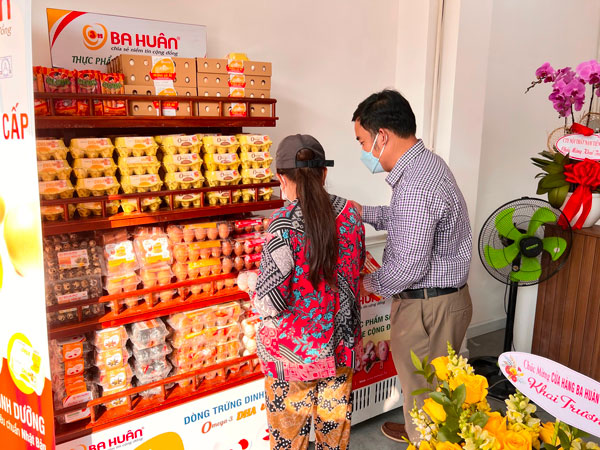 Southern store system
Ba Huan Binh Thanh Store
Address: 340 Bach Dang Street, Ward 14, Binh Thanh District, Ho Chi Minh City
Mobile: 0906860759
Ba Huan Nha Be Store
Address: 433 Nguyen Van Tao Street, Hamlet 2, Long Thoi, Nha Be District, Ho Chi Minh City
Mobile: 0901819759
Ba Huan District 6 Store
Address: 331 Tran Van Kieu, Ward 11, District 6, Ho Chi Minh City
Mobile: 1800 6002
Ba Huan District 12 Store
Address: 469 Nguyen Thi Kieu, Hiep Thanh Ward, District 12, Ho Chi Minh City
Mobile: 0906860759