Fried chicken wing with fish sauce
The fish sauce-marinated fried chicken recipe has been carefully adjusted to ensure that the chicken wings are deeply infused and quickly absorb the flavors, resulting in a visually appealing color. Toss the chicken wings for a few minutes after frying, and will have an incredibly enticing dish with a distinct and pleasant aroma, suitable for everyday meals for all family members.
The chicken wings are sourced from 100% fresh chicken at Ba Huân farms, without growth hormones, ensuring a clear origin and food safety.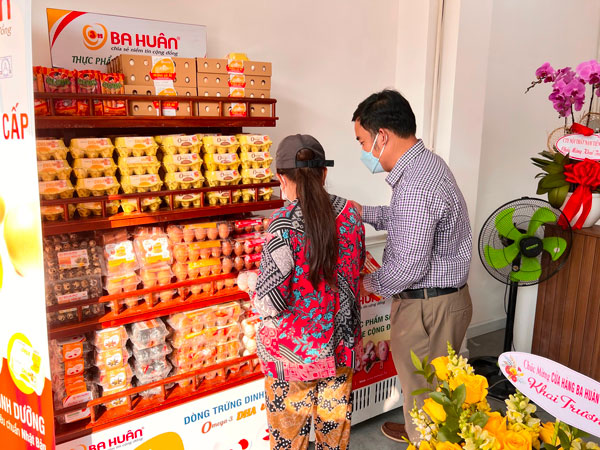 Southern store system
Ba Huan Binh Thanh Store
Address: 340 Bach Dang Street, Ward 14, Binh Thanh District, Ho Chi Minh City
Mobile: 0906860759
Ba Huan Nha Be Store
Address: 433 Nguyen Van Tao Street, Hamlet 2, Long Thoi, Nha Be District, Ho Chi Minh City
Mobile: 0901819759
Ba Huan District 6 Store
Address: 331 Tran Van Kieu, Ward 11, District 6, Ho Chi Minh City
Mobile: 1800 6002
Ba Huan District 12 Store
Address: 469 Nguyen Thi Kieu, Hiep Thanh Ward, District 12, Ho Chi Minh City
Mobile: 0906860759