Braised chicken with lemongrass and chili
Stir-fried lemongrass and chili are always a favorite dish in many households. The spicy kick from the chili, the aromatic flavor of lemongrass, and the chicken's sweetness create the dish's irresistible appeal. Especially when using Ba Huân's Lemongrass and Chili Stir-fry Sauce, there is no need to add other seasonings to achieve the perfect and delicious Lemongrass and Chili Stir-fry.
The chicken thighs are sourced from 100% fresh chicken at Ba Huân farms, without growth hormones, ensuring a clear origin and food safety.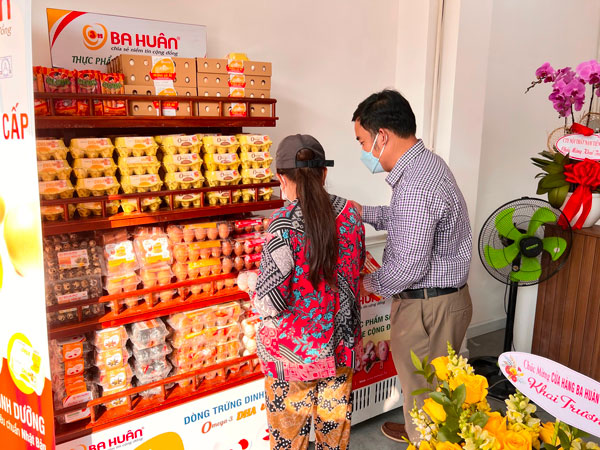 Southern store system
Ba Huan Binh Thanh Store
Address: 340 Bach Dang Street, Ward 14, Binh Thanh District, Ho Chi Minh City
Mobile: 0906860759
Ba Huan Nha Be Store
Address: 433 Nguyen Van Tao Street, Hamlet 2, Long Thoi, Nha Be District, Ho Chi Minh City
Mobile: 0901819759
Ba Huan District 6 Store
Address: 331 Tran Van Kieu, Ward 11, District 6, Ho Chi Minh City
Mobile: 1800 6002
Ba Huan District 12 Store
Address: 469 Nguyen Thi Kieu, Hiep Thanh Ward, District 12, Ho Chi Minh City
Mobile: 0906860759