Ba Huân accompanies Emart Gò Vấp with exciting discount programs and "amazing" product giveaways on the occasion of Emart's 7th anniversary celebration, taking place from December 8th to December 21st, 2022.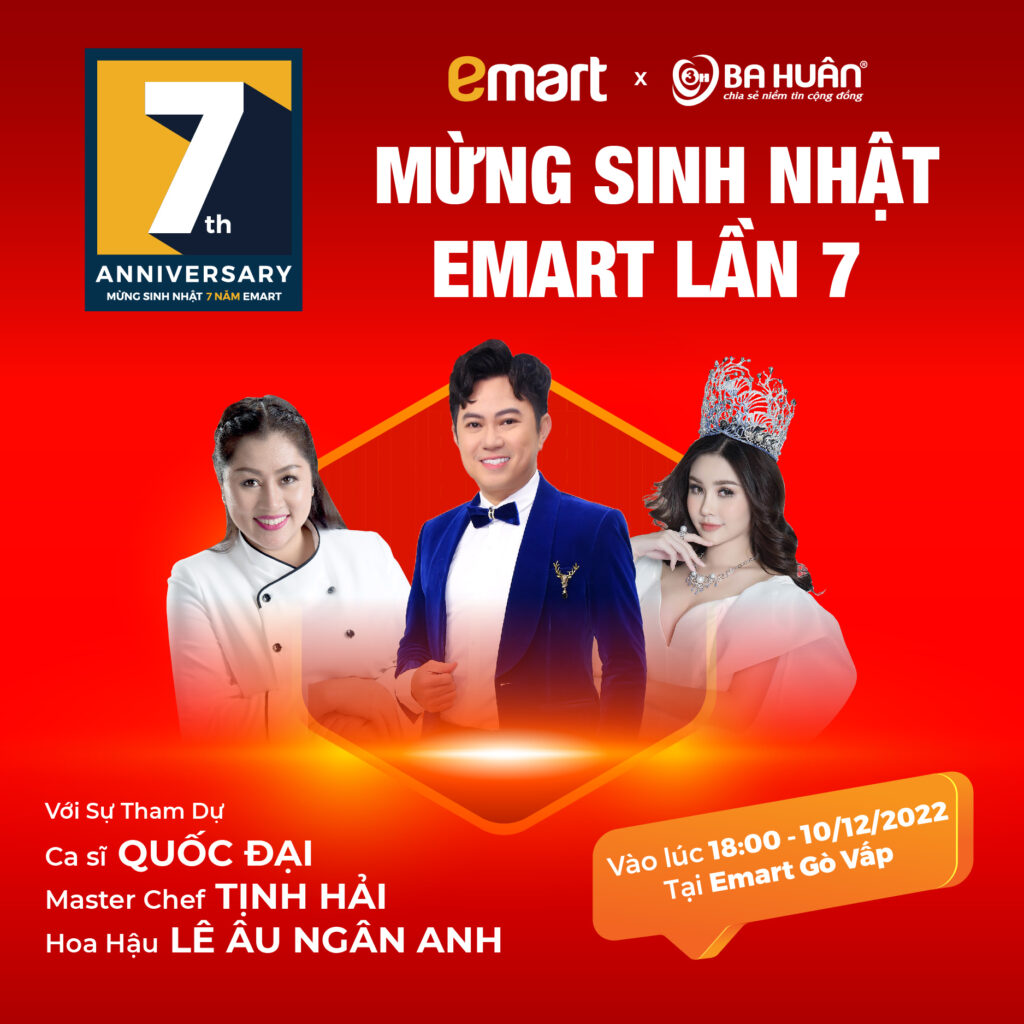 Emart Gò Vấp, a large supermarket, quickly became the leader in revenue and average customer volume among supermarkets in Vietnam since its opening at the end of 2015. With a large and growing number of loyal members over the years, Emart is recognized for its strong business foundation and exemplary customer service through partnerships. It is considered a successful model of supermarkets in Vietnam with the motto "cheaper, better quality" and a wide range of differentiated products.
Emart Vietnam prioritizes the development of essential consumer goods and imported products of the highest quality, accompanied by numerous attractive promotional programs throughout the year. Furthermore, through continuous improvement efforts and staying updated on global trends in space, shopping, and dining preferences, Emart Vietnam has become a favorite destination not only for young people but also for families in Ho Chi Minh City.
In its 7 years of development, in addition to providing affordable and high-quality Korean products, Emart has also strengthened partnerships with major domestic suppliers. Ba Huân, a reputable and well-established brand in the market for fresh, clean food, is present at Emart with a variety of products.
Ba Huân has implemented an advanced and modern 3F farming process in the production of Hyline chickens, ensuring efficient production management and delivering eggs with high nutritional value and excellent hygiene standards for consumers. The application of this unified model in production requires Ba Huân to meet specific standards for each stage. The factory system, processes, products, and environment all meet various certifications and standards, including Viet Gap, HALAL, ISO 22000-2018, VNCLC 2022, Food Safety Chain, Disease Safety Certification, and Environmental Protection Certification.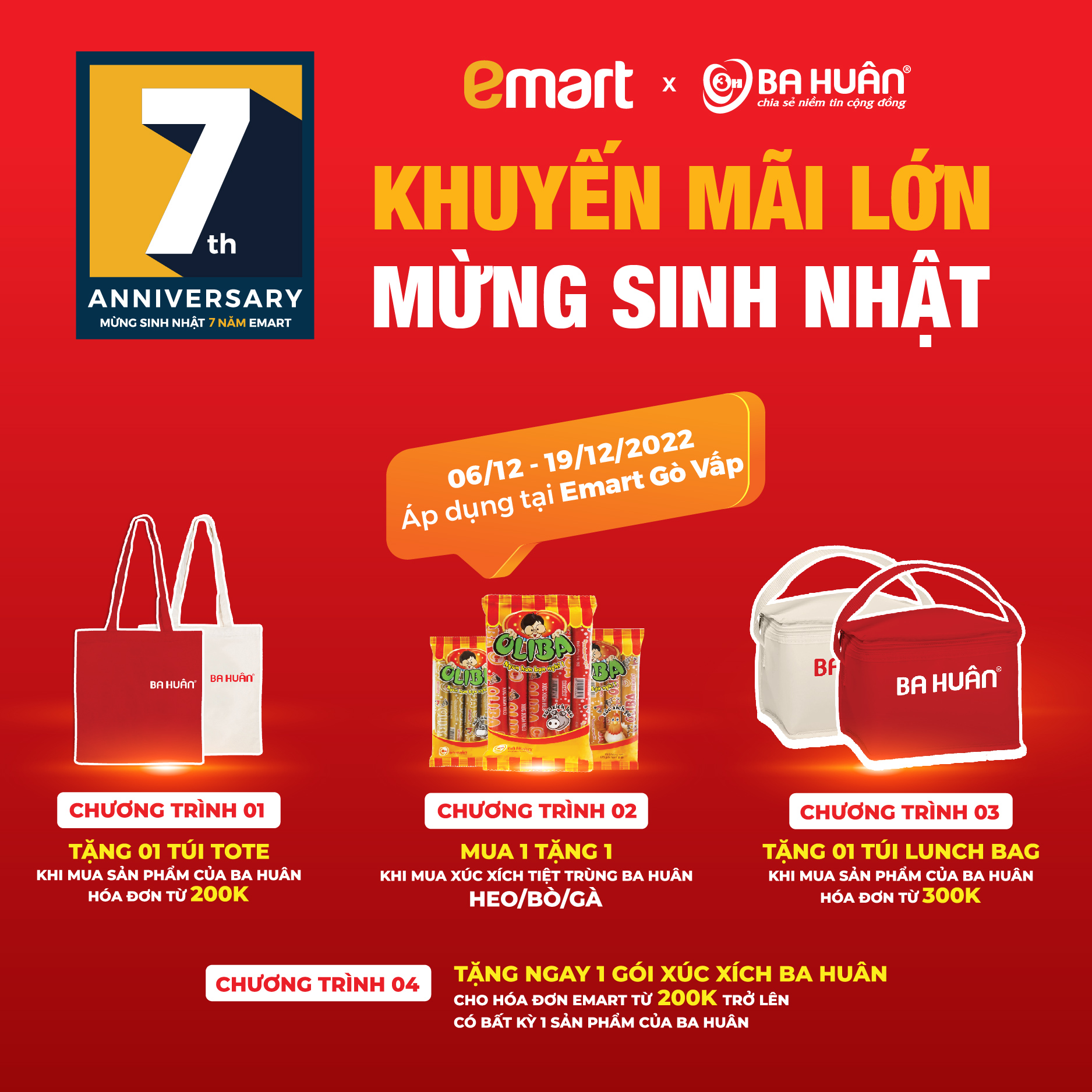 In the vibrant atmosphere of Emart's 7th birthday celebration, Ba Huân joined the grand event by welcoming esteemed guests, including Miss Lê Âu Ngân Anh, Singer Quốc Đại, Chef Tịnh Hải, a children's dance group, and entertaining clowns. Apart from experiencing Ba Huân sausages at the counter, customers also enjoyed attractive discounts and received exciting and practical gifts.
In the near future, in line with the goal of elevating Vietnamese products at Emart supermarkets while ensuring market prices, Ba Huân will further develop a range of high-value products under a trusted brand that meets the familiar needs of consumers. These include items like pork floss, pâté, and enticing snacks such as dried chicken and Thai-style chicken feet. As a reputable company providing high-quality fresh food, employing a modern closed-loop farming process, Ba Huân guarantees peace of mind for consumers when purchasing and using its products.