The first ever banh mi festival was held by the Tourism Association and the Department of Tourism of Ho Chi Minh city from March 30th to April 2nd, 2023 at the Youth Culture House in Ho Chi Minh city was a success. The event completely fulfilled the task of spreading the value of Vietnamese bread culinary culture not only to the people in the country but also to our foreign friends.
The festival brought together 120 booths of leading restaurants, bakeries, and suppliers in Ho Chi Minh City and the whole country. Visitors have the opportunity to experience many unique activities such as: the displayinging of 105 dishes served with bread; breads made from Vietnamese vegetables and fruits; start-up program from bread carts for bakers of the industry; and visitors can enjoy bread made in the oven.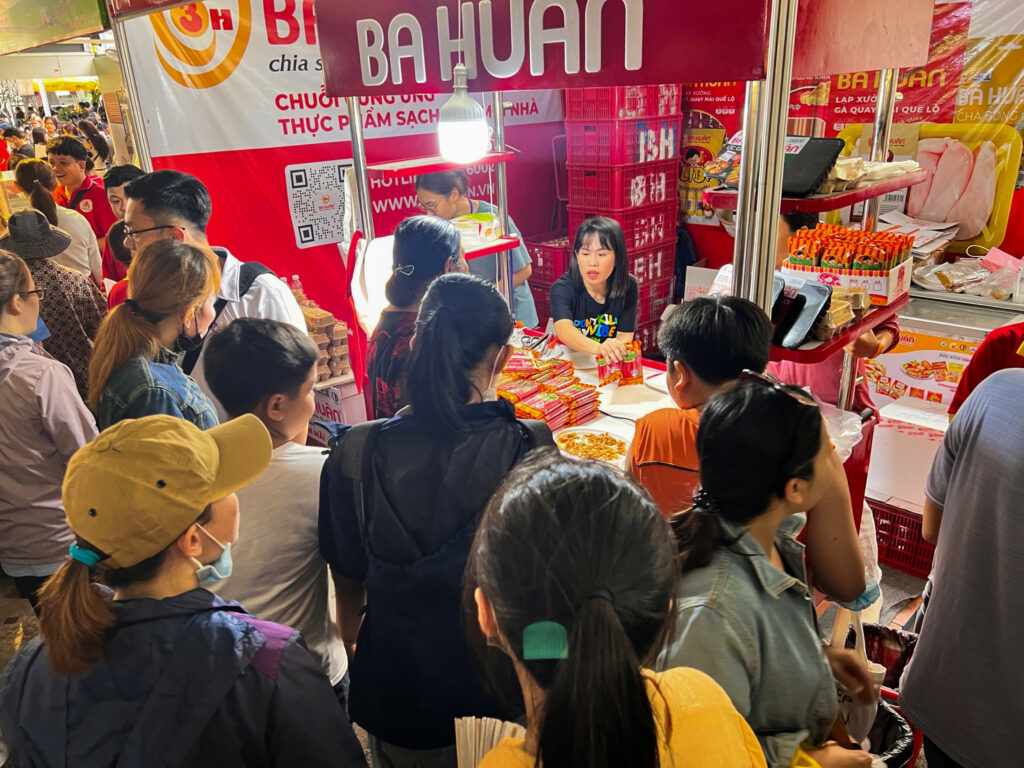 Coming to the Vietnam Bread Festival, Ba Huan brought well-researched dishes, with chicken products and unique spice combinations to create eye-catching, mouth-watering, full of nutrition dishes and above all, always ensures freshness for consumers such as grilled chicken thighs with green pepper, fried chicken wings with fish sauce and roasted chicken breast with black pepper. It can be seen that these are all dishes that are no longer strange to diners, but Ba Huan's new spice combinations have attracted many visitors to enjoy and praise. In the near future, Ba Huan will continue to bring to the market processed products that have been skillfully combined with spices, providing consumers with dishes that are high quality, nutritious, safe, clean and most importantly, convenient.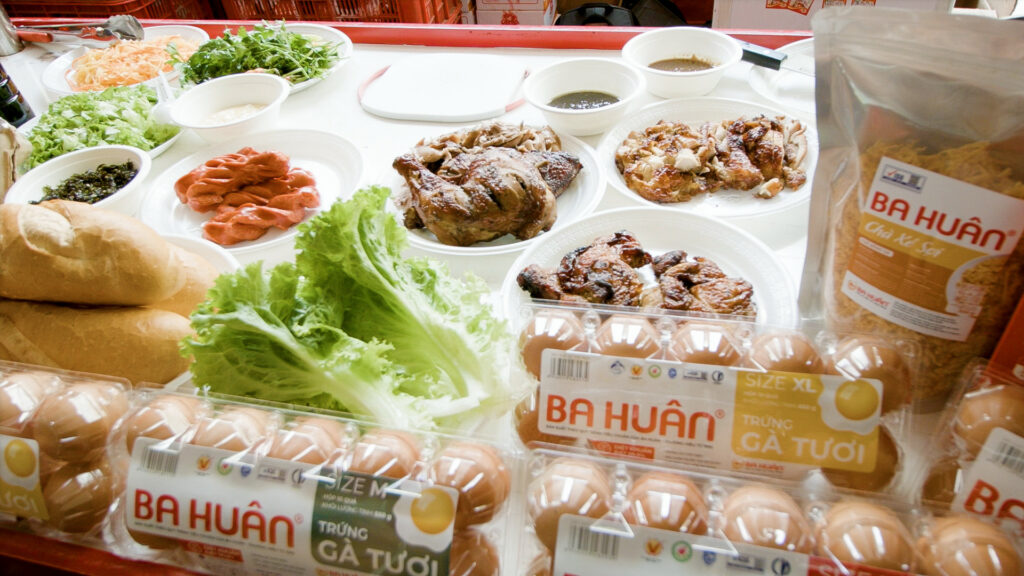 Helen Le, a female chef who is passionate about Vietnamese cuisine and has accompanied the Ba Huan brand in the past, especially at the Bread Festival, made an appearance at the festival and contributed in creating an exciting atmosphere for the festival. Chef Helen Le directly creates and instructs delicious and nutritious recipes with Ba Huan's available products, giving visitors new and bold experiences when enjoying unique loaves of bread.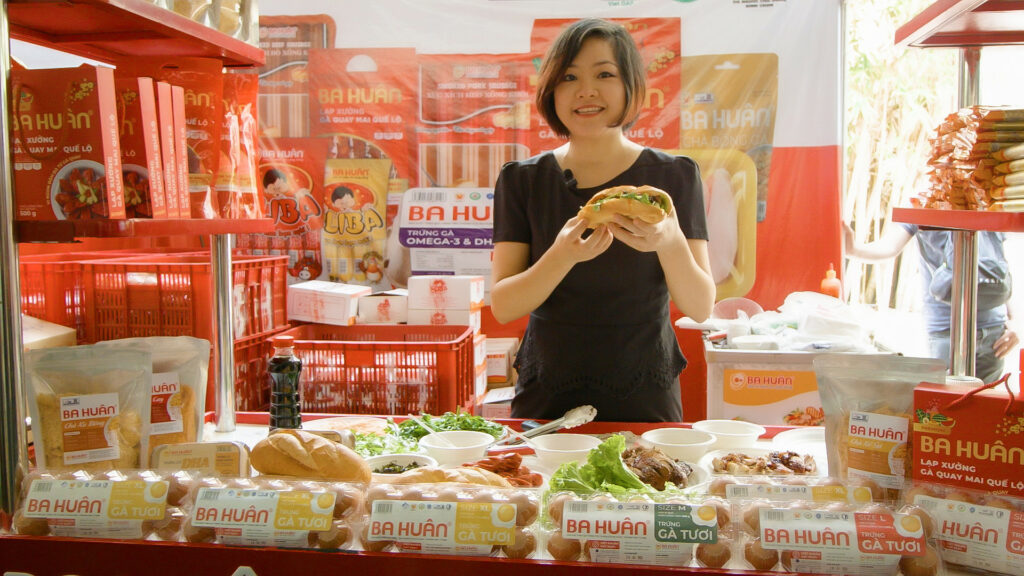 In addition to attracting customers to the stall with interesting activities such as the experience of making bread dishes with chef Helen, or trying dishes made from chicken that have been marinated with spices. Ba Huan stall also directly offers discounts on products such as fresh eggs, sausages, rousong (meat floss), etc. There are also gifts in Tote bags to show Ba Huan's gratitude to customers who have always trusted and used their products over the years.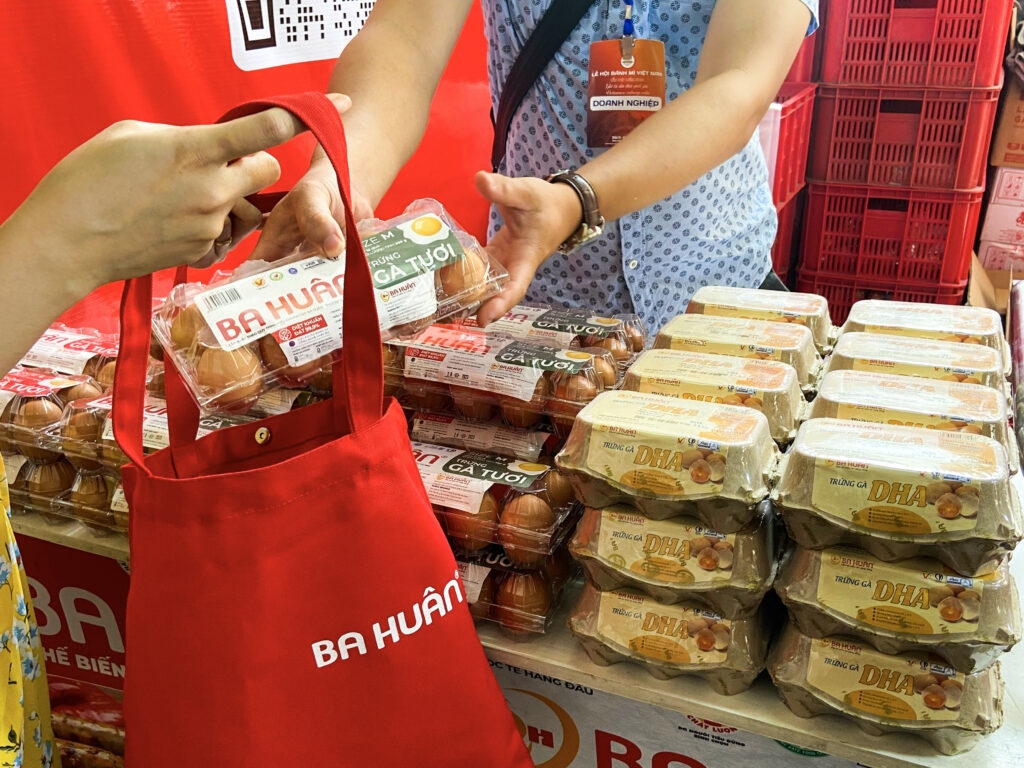 Additionally, through this Vietnam Bread Festival, Ba Huan wishes to open up more business cooperation opportunities with domestic and foreign units, establishments and bakeries that are in need of fresh, clean, nutritious ingredients to incorporate into their own creative bread recipes. Ba Huan wishes to contribute to the development of bread culture in particular and Vietnamese cuisine in general, working together to bring fresh and nutritious culinary products to customers.
By accompanying small units, businesses or bakeries that wish to expand their market and develop the brand further in the future. Ba Huan ensures that they will be a stable supplier of raw materials that are always in fresh condition; The nutritional quality in each product of Ba Huan is also guaranteed by recognized standards in Vietnam and internationally. Moreover, Ba Huan has commitments and preferential policies on the best price for new entrants in this market, not only with good and affordable products but also in different aspects such as using the long-standing brand Ba Huan, supporting communication and advertising activities.