Ba Huan acted as the sponsor for the Vietnam Bread Festival, hoping to bring fresh products to consumers who love bread. Above all else, Ba Huan want to have the opportunity to connect and cooperate with domestic and abroad bakeries and businesses that are in need of using fresh, clean and nutritious ingredients in their own creative bread recipes.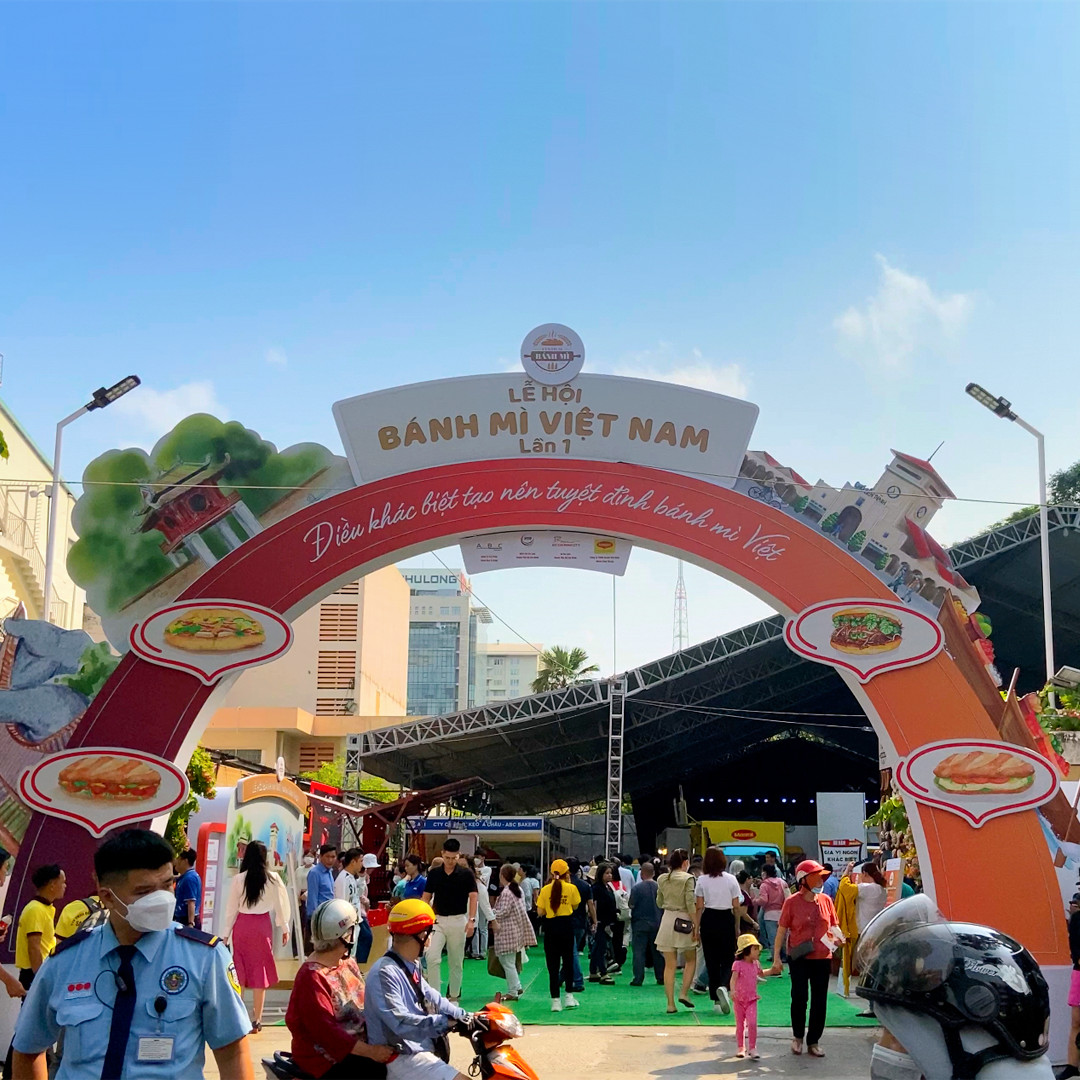 CLEAN FRESH PRODUCTS FOR FLAVORFUL BANH MI
Culinary culture is becoming more and more rich and diverse, food businesses always have to change and renew themselves every day to meet the needs of delicious and nutritious food for diners. Although bread is a familiar dish from a long time ago, over time, it is no longer just a simple loaf of bread made from flour, adding a few pieces of meat in between. It has gradually improved. Sellers as well as buyers have taken it to new heights, becoming a very special culinary feature.
In order to have a brand of bread that gives "nostalgia" for bread lovers, it is necessary to have a recipe that makes delicious and appetizing bread. The bread recipe is very important to differentiate and increase the store's ability to compete with the competition. In addition to using eggs at the beginning of the process of creating a unique bread recipe that is specific to the brand, creating different types of bread fillings with different flavors is also a way to attract customers. more attention from customers. It is possible to add different types of bread and sauces such as sausages, chicken, cotton balls or simply eggs… according to different styles of seasoning and processing to the menu.
To make a tasty loaf of bread, it's a must to prepare high quality, fresh and clean ingredients beforehand. When the bread is made with really high quality and food precaution, the business will be more efficient and attract more customers.
In general, the use of nutritious fresh eggs or other products of Ba Huan at any stage in the process of producing a typical bread depends on the positioning of the bread brand itself, its Ba Huan's job to ensure the quality of eggs, chicken, rousong (meat floss), sausages… is at its best when distributed to the bread brand, it will help increase the taste, creating confidence in the brand that is using these products to serve customers.
COMPANY BRAND WITH THE BUSINESS
In the process of branding, building a fresh first look for diners, simply changing every day, searching for fresh ingredients solutions, bringing familiar bread brands to customers and becoming a favorite destination for customers, accompanying with another brand that has its own mark in the hearts of consumers like Ba Huan is a choice worth considering.
Through the first Bread Festival held in Vietnam, Ba Huan wishes to contribute to the development of bread culture in particular and Vietnamese cuisine in general, working together to bring fresh nutritious and delicious culinary products to customers.
By accompanying small units, businesses or bakeries that wish to expand their market and develop the brand further in the future. Ba Huan ensures that they will be a stable supplier of raw materials that are always in fresh condition; The nutritional quality in each product of Ba Huan is also guaranteed by recognized standards in Vietnam and internationally. Moreover, Ba Huan has commitments and preferential policies on the best price for new entrants in this market, not only with good and affordable products but also accompanying in different aspects such as using the long-standing brand Ba Huan, supporting communication and advertising activities