Ba Huan officially announced its operation on Base.vn platform with the goal of creating a digital working environment, with the desire to help employees have a better experience through streamlining the operating system.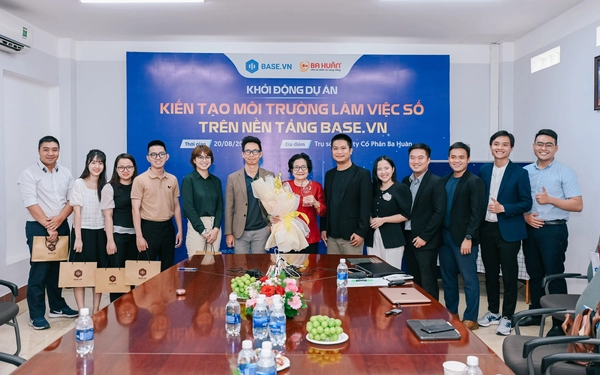 After more than 30 years of establishment of the Ba Huan egg brand, in 2001 Ba Huan Corporation was officially established with a charter capital of 8 billion VND, marking a breakthrough in the development journey of the poultry egg business. Over 10 years of applying the industrialization of agricultural products to the poultry industry, Ba Huan has closed the production process according to the food safety and hygiene chain from farm to fork according to high technology standards. with a total investment funding of more than 1,500 billion VND. Not only famous in covering Vietnam supermarkets in many provinces and cities, Ba Huan egg products are also exported to Hong Kong, Malaysia and Singapore markets.
Ba Huan currently has a chicken farm with a scale of 244,386 square meters with a total flock of over 5 million chickens in Long An; 1 animal feed factory with a capacity of 20 tons/hour; two poultry egg processing plants with a capacity of 250,000 eggs/hour in Ho Chi Minh City and Hanoi; a food processing factory in Long An with a capacity of 50 tons/day; General livestock farm in Ben Luc, Long An with a scale of 429,448 square meters.
When asked about Ba Huan brand, people immediately think of Mrs. Pham Thi Huan – the pioneer in the industrialization of the poultry egg industry in Vietnam. Speaking at the ceremony, she shared: "From a "farmer" with more than 53 years in the profession, I have always aspired to develop agriculture combined with high technology. I hope that with the current team, the application of digital technology creates a better working environment and helps the company develop more and more sustainably."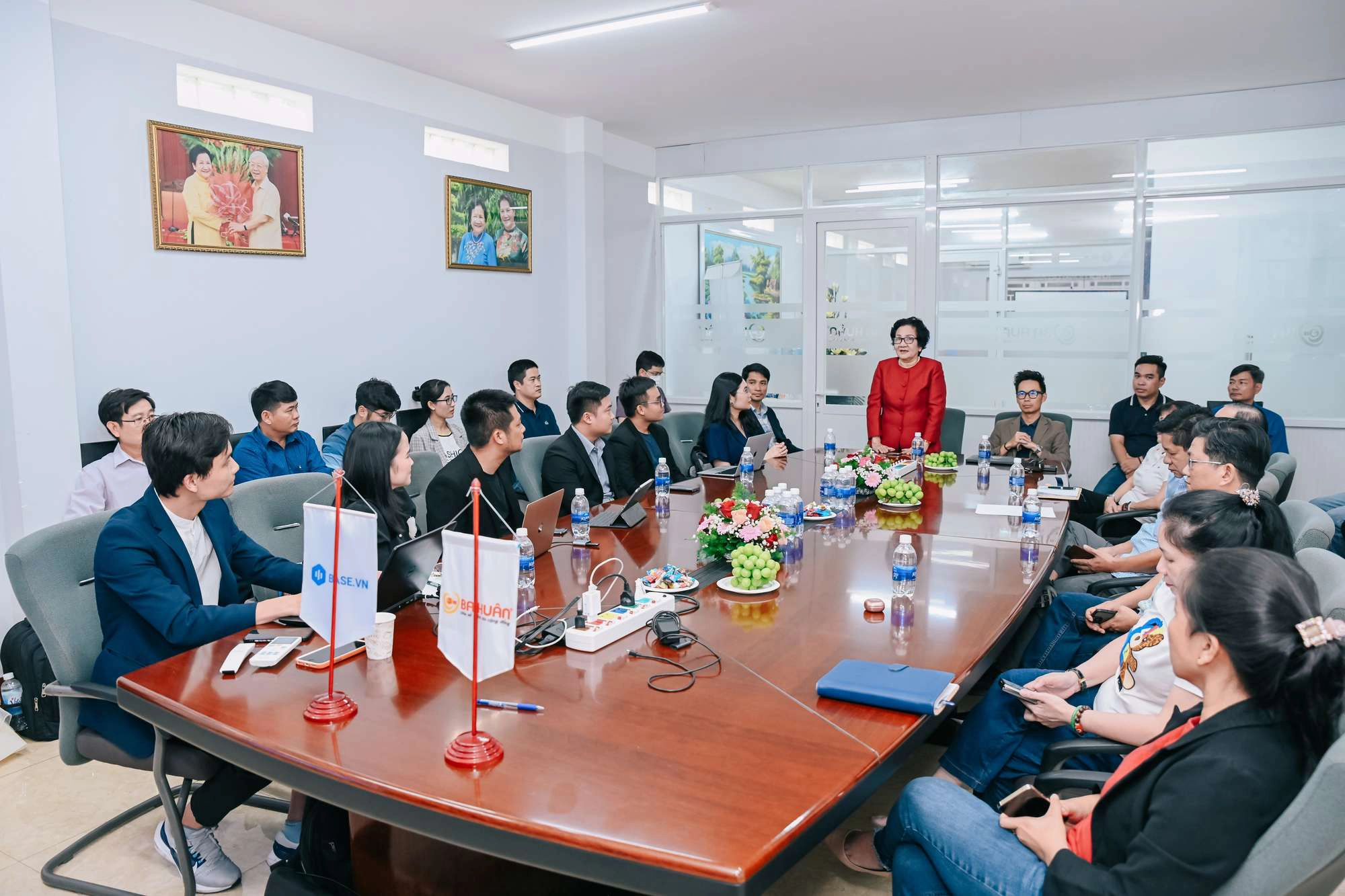 Mr. Tran Viet Hung, General Director of Ba Huan Corporation commented: "This year is a year of many innovations for Ba Huan. The company's key task in the near future besides business development and expansion will be digital transformation. In digital transformation, it's not the "digital" but the "people" that is more important. The board will do their best to work together to improve processes and build an effective digital working environment."
Appreciative of Ba Huan's business principle of "sharing community trust", Mr. Tran Van Vien, Co-Founder and Southern Regional Director of Base.vn, said: "Base team is very proud to be co-founder and CEO of Base.vn digital transformation, process standardization with Ba Huan – one of the leading enterprises in the country in supplying and processing poultry eggs and food products. We are always thinking for the benefit of farmers jjust like Ba Huan, Base.vn also always puts the value of serving the business first. With experience in providing solutions for more than 7,000 businesses, Base is committed to accompanying Ba Huan in the upcoming digital transformation process."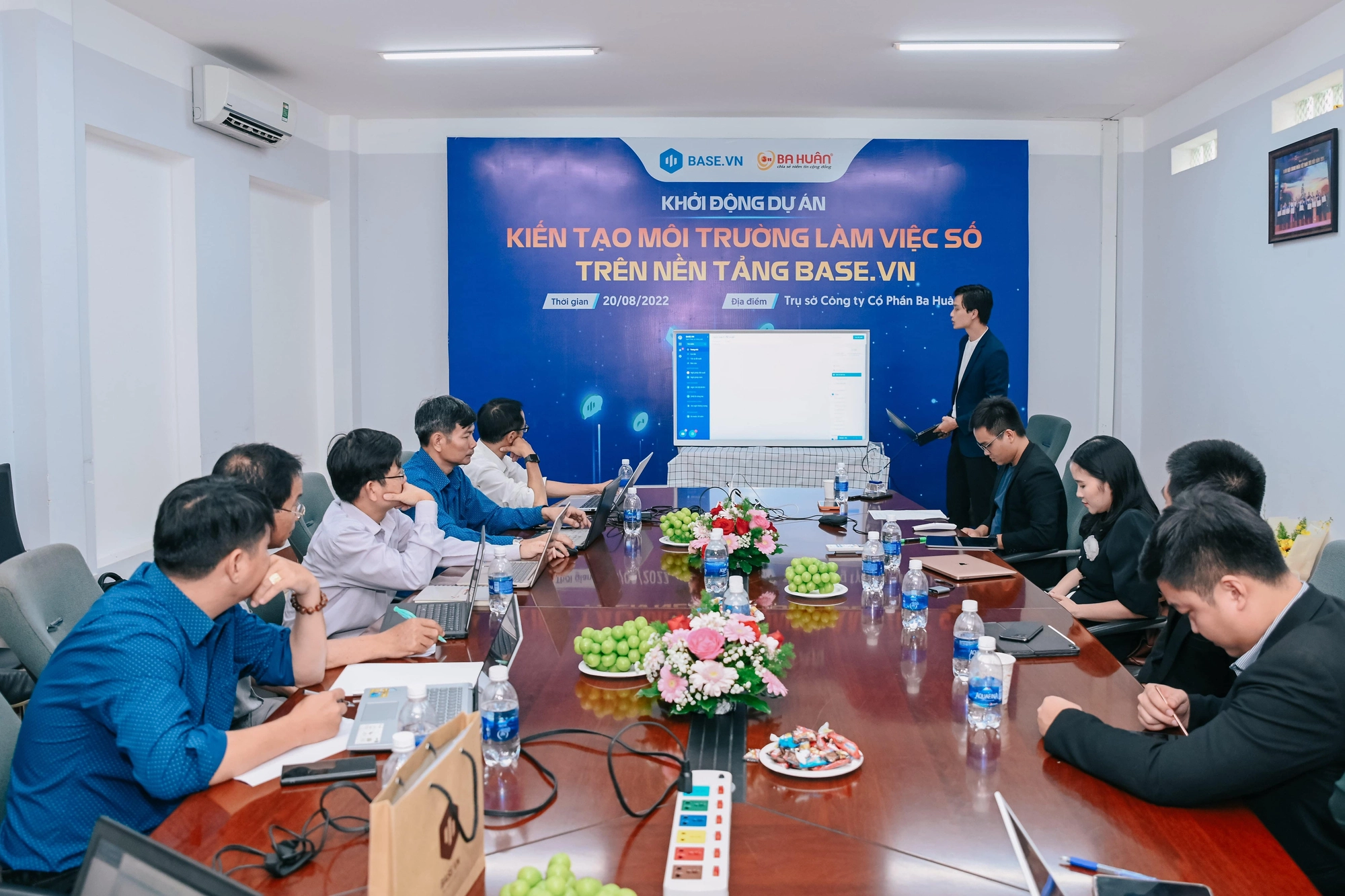 According to Ms. Nguyen Kim Cuc, Head of Business Development and Customer Consulting in the South of Base.vn: "I really appreciate the humane and loving corporate culture of Ms. Ba and the leaders of Ba Huan. With long-standing companies like Ba Huan, the roots of internal strength from the operation process, personnel, and company culture are very solid. In the new economy with more competitive pressure, Ba Huan will need more support to strengthen its solid roots.
With the Employee Happiness (HRM+) solution suite, Base.vn hopes to bring Ba Huan employees better and happier experiences through manufacturing the operating system and deepening personnel management personnel and many other benefits in corporate governance.