The first ever Banh Mi festival of 2023 organized by the Tourism Association and the Department of Tourism of Ho Chi Minh city will be held from March 30th till April 2nd, 2023 at the Youth Culture House in Ho Chi Minh city. The festival attracted many businesses and gathered stalls of multiple units, bakeries and other suppliers in VietNam and international.
BA HUAN – ACCOMPANYING VIETNAM'S FIRST EVER BANH MI FESTIVAL
Visitors have the chance to experience a variety of breads and accompanying drinks from many famous culinary brands. The festival also host many special activities: the presentation of 105 dishes that pairs with bread; breads made from Vietnamese vegetables and fruits; start-up program from bread carts for bakers; the Gala honored the record of receiving Top 50 oldest and most famous bread brands in Vietnam;fairs and seminars on the journey of developing Vietnamese bread will definitely bring an interesting and unique culinary space from familiar cultural features in each person's life.
As a long-standing brand of eggs and processed foods, Ba Huan has been there for consumers across the country for years and also has  become a familiar ingredient and side-dish  to Vietnamese bread, Ba Huan will accompany this Bread Festival as a sponsor in order to honor Vietnamese bread as an important part of this special food festival.
CLEAN FOOD FOR SAVOURY BREAD
Customers coming to Ba Huan's blazing red booth will experience dishes made from familiar foods that have made Ba Huan famous for many years, such as nutritious eggs, pasteurized sausages, smoked sausages, fresh and clean chicken, delicious rousong (meat floss) ,…all of which can be eaten alone, or served with bread. IIt can be said, these are all familiar side dishes when mentioning  Vietnamese bread.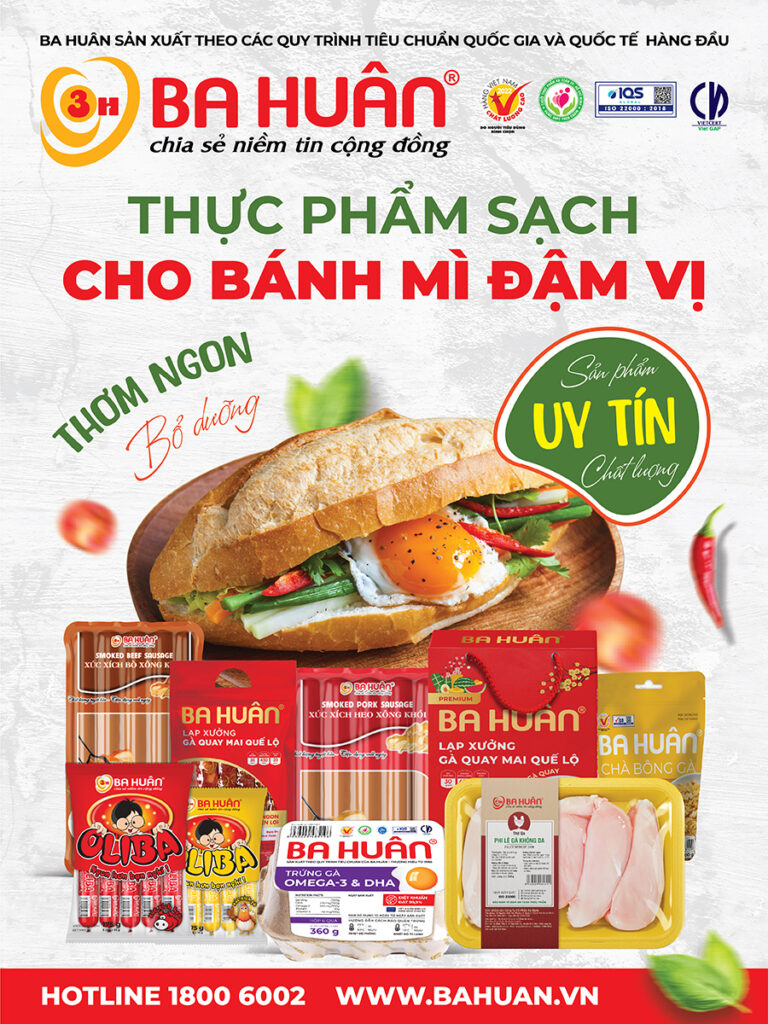 Moreover, customers can also experience a quick and easy "Bread making session" with Ms. Helen – a female chef with many familiar recipes to help food lovers cook Vietnamese dishes at home in a delicious, fast and simple way. Her creative content attracts attention from domestic and international media. She has been invited to participate in many TV programs as a special guest as well as a host for food programs on VTV and Asian food channel (AFC). In addition, she is also the author of many best-selling cookbooks for domestic and international markets.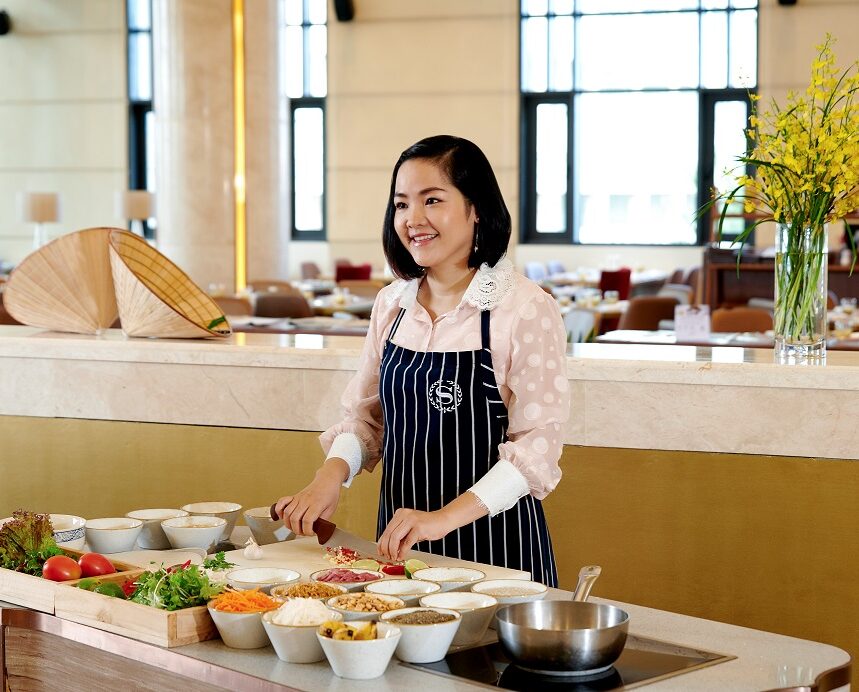 To thank customers for trusting Ba Huan's products and taking the time to visit the booth during this festive season, Ba Huan also has promotions and discounts when directly buying their products at the booth as well as giving valuable and meaningful gifts to customers.
Although it is the first time being held, the Bread Festival promises to bring joyous and interesting experiences. Over the years, Vietnamese bread has always been an attractive dish for locals and tourists, constantly in the list of the top most attractive street foods. Along with the fresh and clean food produced from Ba Huan, it will surely bring unforgettable flavors for consumers. It will continue to be a quick and convenient dish associated with daily life, while also providing enough nutrients for an active day.