Ba Huan salt-cured duck eggs provide vitamin A, vitamin B12 and a number of other vitamins. Each salted duck egg contains about 472 IU of vitamin A – an essential vitamin that keeps hair strong and helps the body create new cells. Each salted egg also provides about 3.8 micrograms of vitamin B12, which is essential for the nervous system health and supports red blood cells.
User manual: Use for making everyday meals.

Storage: refrigerate or a dry and cool place.

Shelf life: 20 days in room temperature and 30 days in refrigerator.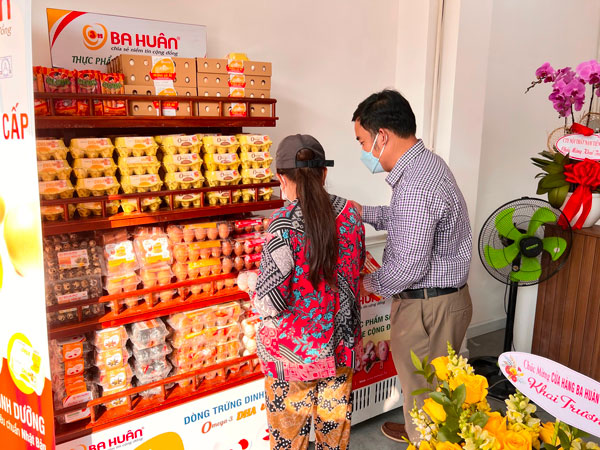 Southern store system
Ba Huan Binh Thanh Store
Address: 340 Bach Dang Street, Ward 14, Binh Thanh District, Ho Chi Minh City
Mobile: 0906860759
Ba Huan Nha Be Store
Address: 433 Nguyen Van Tao Street, Hamlet 2, Long Thoi, Nha Be District, Ho Chi Minh City
Mobile: 0901819759
Ba Huan District 6 Store
Address: 331 Tran Van Kieu, Ward 11, District 6, Ho Chi Minh City
Mobile: 1800 6002
Ba Huan District 12 Store
Address: 469 Nguyen Thi Kieu, Hiep Thanh Ward, District 12, Ho Chi Minh City
Mobile: 0906860759