Kool energy sterilized sausage – Combo
Net Weight: 70g
Storage: Store away from direct sunlight at room temperature in a dry and cool place. Keep away from areas with mice, insects, or other harmful pests.
Expiration Date: 4 months from the date of production.
Usage instructions: Remove the outer packaging, consume immediately, or use it as an ingredient in other dishes.
The sausage can be consumed directly or paired with various other foods to create dishes with exceptional flavors.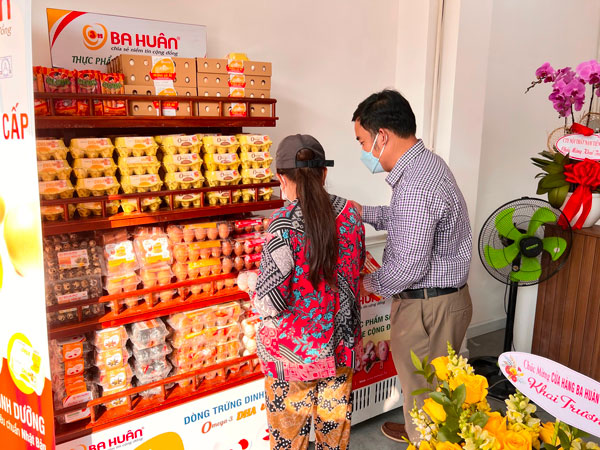 Southern store system
Ba Huan Binh Thanh Store
Address: 340 Bach Dang Street, Ward 14, Binh Thanh District, Ho Chi Minh City
Mobile: 0906860759
Ba Huan Nha Be Store
Address: 433 Nguyen Van Tao Street, Hamlet 2, Long Thoi, Nha Be District, Ho Chi Minh City
Mobile: 0901819759
Ba Huan District 6 Store
Address: 331 Tran Van Kieu, Ward 11, District 6, Ho Chi Minh City
Mobile: 1800 6002
Ba Huan District 12 Store
Address: 469 Nguyen Thi Kieu, Hiep Thanh Ward, District 12, Ho Chi Minh City
Mobile: 0906860759