Chicken feet with salted lemon sauce
"Ba Huan's chicken feet with salted lemon sauce" have a unique flavor among the countless experiences of this famous snack.
Salted lemon sauce balances the sour taste of lemon and the salty taste of salt, the perfect combination with fresh chicken feet from Ba Huan farm, creating a delicious, fresh, and tasty dish that ensures safety.
A dish that can be conveniently eaten right away or used as a side dish with other foods to make parties more interesting or for dull days alone.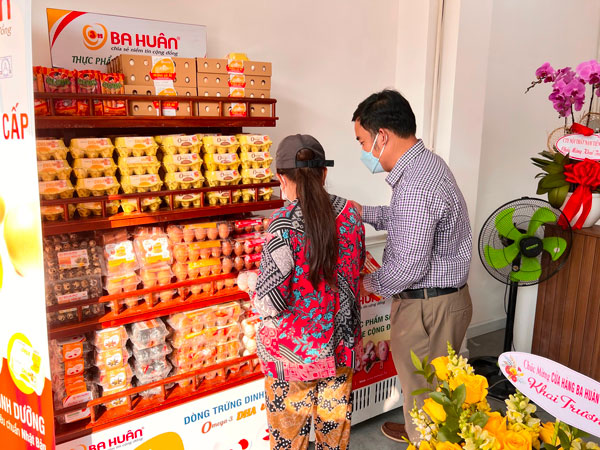 Southern store system
Ba Huan Binh Thanh Store
Address: 340 Bach Dang Street, Ward 14, Binh Thanh District, Ho Chi Minh City
Mobile: 0906860759
Ba Huan Nha Be Store
Address: 433 Nguyen Van Tao Street, Hamlet 2, Long Thoi, Nha Be District, Ho Chi Minh City
Mobile: 0901819759
Ba Huan District 6 Store
Address: 331 Tran Van Kieu, Ward 11, District 6, Ho Chi Minh City
Mobile: 1800 6002
Ba Huan District 12 Store
Address: 469 Nguyen Thi Kieu, Hiep Thanh Ward, District 12, Ho Chi Minh City
Mobile: 0906860759