Ms. Ba Huan is a dear name that relatives, Western traders or friends and colleagues often mention about 67-year-old female President Pham Thi Huan – The name is just like the simple and thoughtful manner is often seen in this "Queen egg clean".
Behind the image of that courageous 67-year-old woman is a life full of hardships. Without sacrifice and resignation, it would not have made a Ba Huan like today.
At the age of 13, Ms. Ba Huan carried a heavy burden with her mother to the market every day to sell eggs quickly. At the age of 16, Ms. Ba replaced her mother and hugged the egg stalls in the countryside market by herself. Since then, the girl's body has been long, only Ba has to go to each duck farming field in the West to buy from the root and sell to the top.
Only a few years, thanks to a little business acumen and the trust of her relatives, Ms. Ba collected eggs in the Tien and Hau rivers, opened the Ba Huan egg basket, and moved to the Saigon Lon market. This is the moment, Ms. Ba has the conditions to continue taking care of her 8 brothers and sisters to study, get married, get married and grow up.
For nearly 50 years following the "career" of poultry eggs, Ms. Ba Huan has steered her business in every bold and drastic step and also achieved many satisfactory results; changed the lives of individuals and families, but also made positive contributions to changing the face of agriculture and poultry farming in Vietnam.
When the 4th Covid-19 epidemic broke out violently in Ho Chi Minh City, when the city implemented many measures of distance and curfew, when people's food needs became scarce, Ba Huan emerged as a business. leading industry in providing stable poultry eggs in the city and the whole country.
"Poor people only use a lot of eggs, so I let the price stay stable until today… I won't increase it and ensure the supply." That is the drastic policy as well as the business ethics of this 67-year-old woman Ba Huan.
Particularly, Pham Thi Huan is quietly active and devoted to life. Since the Covid-19 epidemic returned and Ho Chi Minh City became the epidemic center of the country, she has kept the price of eggs for consumers nationwide.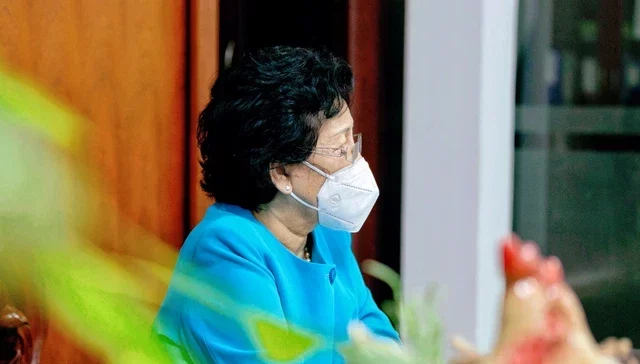 "Every business needs profit" but perhaps for Ms. Ba, that profit is not as important as the city's people being provided with adequate food sources for the long-term quarantine. There have been many times the Department of Industry and Trade of Ho Chi Minh City agreed to increase the price of eggs supplied to the market. But with the mind of the people, Ms. Ba Huan refused these opportunities and immediate profits.
Ms. Ba Huan confided: "Many businesses spend billions of dollars to buy vaccines, buy masks, and so on…. As for my business, I work in agriculture, I only subsidize a few thousand/dozen eggs. Just like that, I also lost two hundred million a day. That I slowly accumulated into tens of billions…".
This is probably the most sincere wish from the "clean egg queen" Ba Huan. From that slow way, Ms. Ba Huan showed consumers that: Although in the midst of a fierce pandemic, her business has always been on the side of the people and wholeheartedly for consumers.
Although she could not contribute much money to support the fight against the epidemic for the whole country, she contributed to helping people have a decent meal every day.
Although she is 67 years old this year, Ms. Ba Huan is still working non-stop, hoping that goods can be circulated and provide timely food for people in the city.
Not stopping at subsidizing prices for people, Ms. Ba Huan also actively participates in charity programs in her hometown to help people in remote areas. decades under the sponsorship of "Queen Clean Egg" Ba Huan.
In parallel, there are eye surgery programs for the poor, cleft lip and cleft palate surgery for children… often with the presence of Ms. Ba Huan. Although the gifts she gave to relatives and children were not many, they were always filled with the heart of a sincere and honest Westerner.
That is the way of life, thinking for a lifetime through the fog of this Western President of Ba Huan: "My whole life I have been attached to the chicken, devoted to the egg. I try to do good for the community. Later, when I lie down, I hope my children will also receive help from the community."