FPT Corporation and Ba Huan Corporation officially cooperated in comprehensive digital transformation, helping Ba Huan realize its vision of becoming a high-tech and sustainable company.
According to the cooperation agreement, FPT will advise Ba Huan to choose suitable digital solutions for all areas of activity: animal husbandry, production, and supply. Besides, FPT consulted Ba Huan to build products and digitize products; Automated production management; Resource management; Building a database…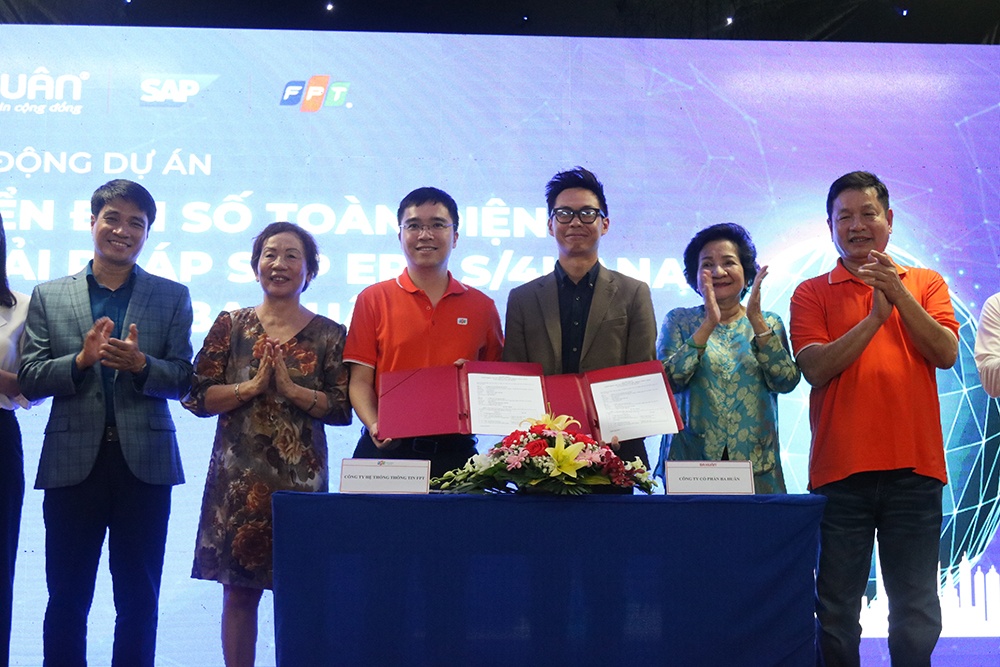 Initially, the two sides will implement the SAP ERP S/4HANA Enterprise Resource Management System project. FPT accompanies Ba Huan to digitize the 3F (Feed – Farm – Food) system serving the livestock and production chain using SAP S/4 HANA application and Made by FPT solutions.
Mr. Truong Gia Binh – Chairman of FPT Corporation emphasized: "Digital transformation will certainly be the driving force to help Ba Huan have more strength to go faster, creating more development opportunities for farmers and products. Vietnamese agricultural products".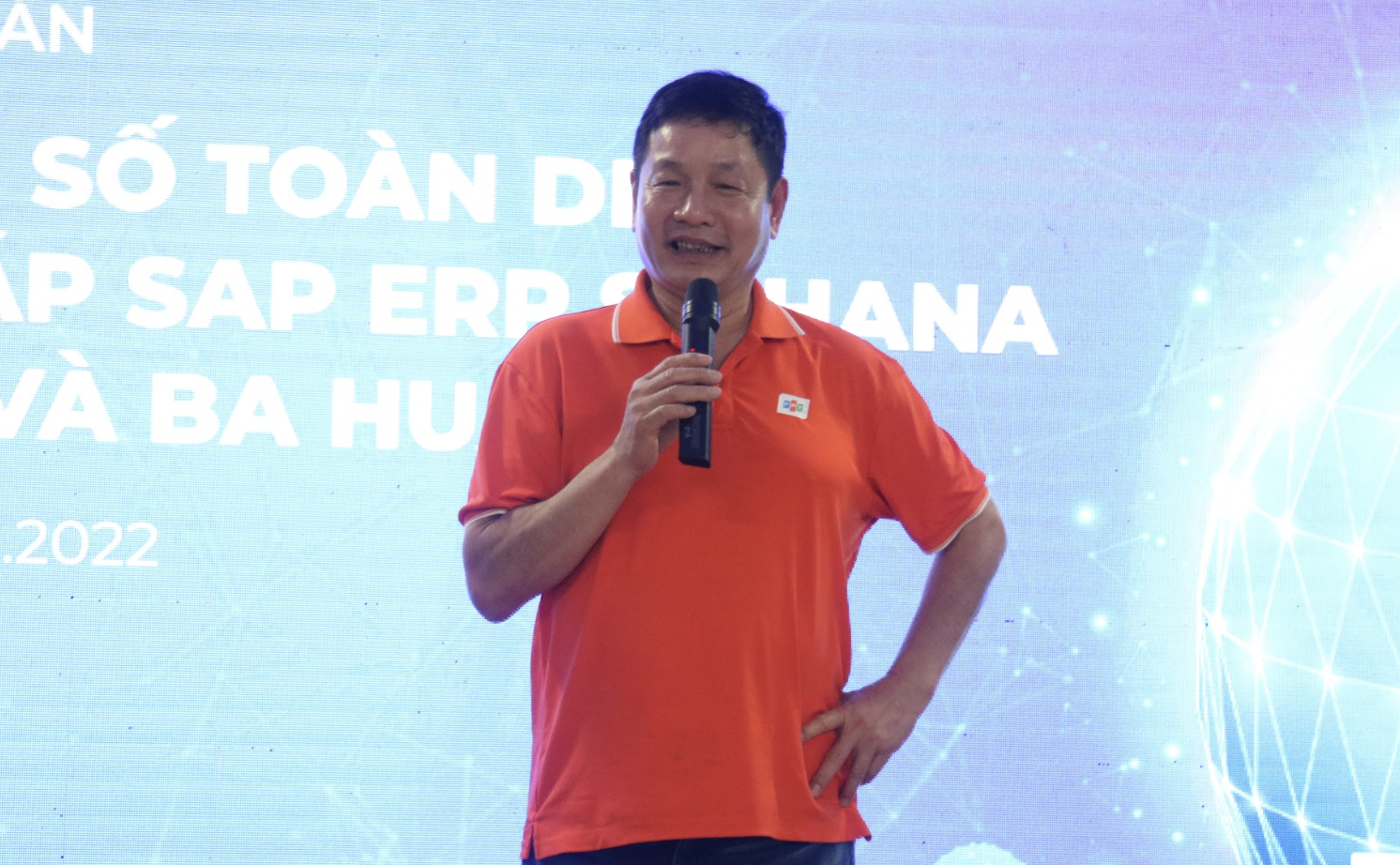 Industrialization of traditional business models is a trend of the agricultural industry in recent years. In addition to investing in advanced production lines, modernizing the management system is the core of the digital transformation process. In particular, the application of technology solutions will become a "golden egg" for businesses when creating leaps in operation and business.
2022 is determined to be a year of many innovations for Ba Huan. The company's key task in the near future besides business development and expansion will be digital transformation.
Pham Thi Huan – Chairman of the Board of Ba Huan Company confirmed that the cooperation between the two parties is Ba Huan's landmark in the journey of "transforming" from a traditional agricultural enterprise to a digital agricultural enterprise. Ba Huan's philosophy is always for consumers. The cooperation will help Ba Huan make a comprehensive digital transformation, streamline the operating system, and closely help the leadership team in the corporate governance. In addition, the digital transformation on the SAP S/4HANA platform creates conditions for Ba Huan to be ready for a new growth phase with the vision of becoming a leading national food brand.