General Director of Ba Huan Company, disagrees with the policy of increasing egg prices. She said very simply: "Poor people only use a lot of eggs, so I let the price stabilize until today.
A hundred years ago, when our Vietnam first appeared rich Vietnamese merchants and businessmen, such as Mr. Bach Thai Buoi, the business of compassion was already present in the Vietnamese market, even though it was at that time. The colonial market was small and oppressed by foreign countries.
Charity business is still developing quietly, depending on the kindness and compatriots of business owners, especially Mrs. Ba Huan.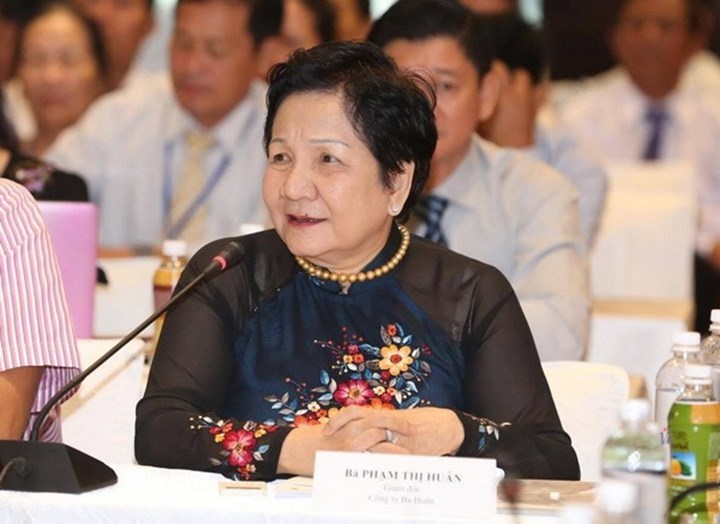 Saigon people, especially poor "working" people, often eat duck eggs, a cheap but quality dish, easy to eat, almost everyone knows the name of Mrs. Ba Huan, a giant in the egg business. In mid-July 2021, considering that the price of raw materials and production costs increased, affecting poultry egg businesses, leading to losses, the Department of Industry and Trade of Ho Chi Minh City agreed on a policy for businesses to sell family eggs. hold. increase the price of eggs when supplied to the market.
But Ms. Ba Huan, General Director of Ba Huan Company, disagreed with the policy of raising egg prices. She said very simply: "The poor family only used a lot of eggs, so I kept the price stable until today. Mr. Le Minh Hoan (Minister of Agriculture and Rural Development) called me to ask for support. I said if I don't increase the price, I won't increase it and ensure the supply."
Ba Huan Company provides Ho Chi Minh City with about 1 million eggs per day.
After the early days of local egg shortage, now, the distribution channel system in the city has stabilized the sale of eggs to people.