Hero of Labor Pham Thi Huan (common name is Mrs. Ba Huan) remembers clearly on the afternoon of October 13, 2017, just 5 years ago, Ms. Pham Thi Huan and 86 excellent farmers over 30 years renewing the "face-to-face" with General Secretary Nguyen Phu Trong.
Labor AH Pham Thi Huan recalled: "In the framework of the program "Pride of Vietnamese Farmers" assigned by the Central Committee of the Vietnam Farmers' Association to the NTNN/Dan Viet Newspaper, that afternoon (October 13, 2017), I Together with 86 outstanding farmers of 30 years of renovation, they came to greet General Secretary Nguyen Phu Trong.
The General Secretary dressed simply, gently listened to all the thoughts and sharing of farmers like us. I am proud to be chosen as one of the representative farmers to speak and receive congratulatory flowers from General Secretary Nguyen Phu Trong. General Secretary Nguyen Phu Trong encouraged the achievements of Ba Huan Corporation. This encouragement has given me more strength to overcome obstacles, overcome the Covid-19 storm over the past 2 years, and strongly resolve to digitally transform."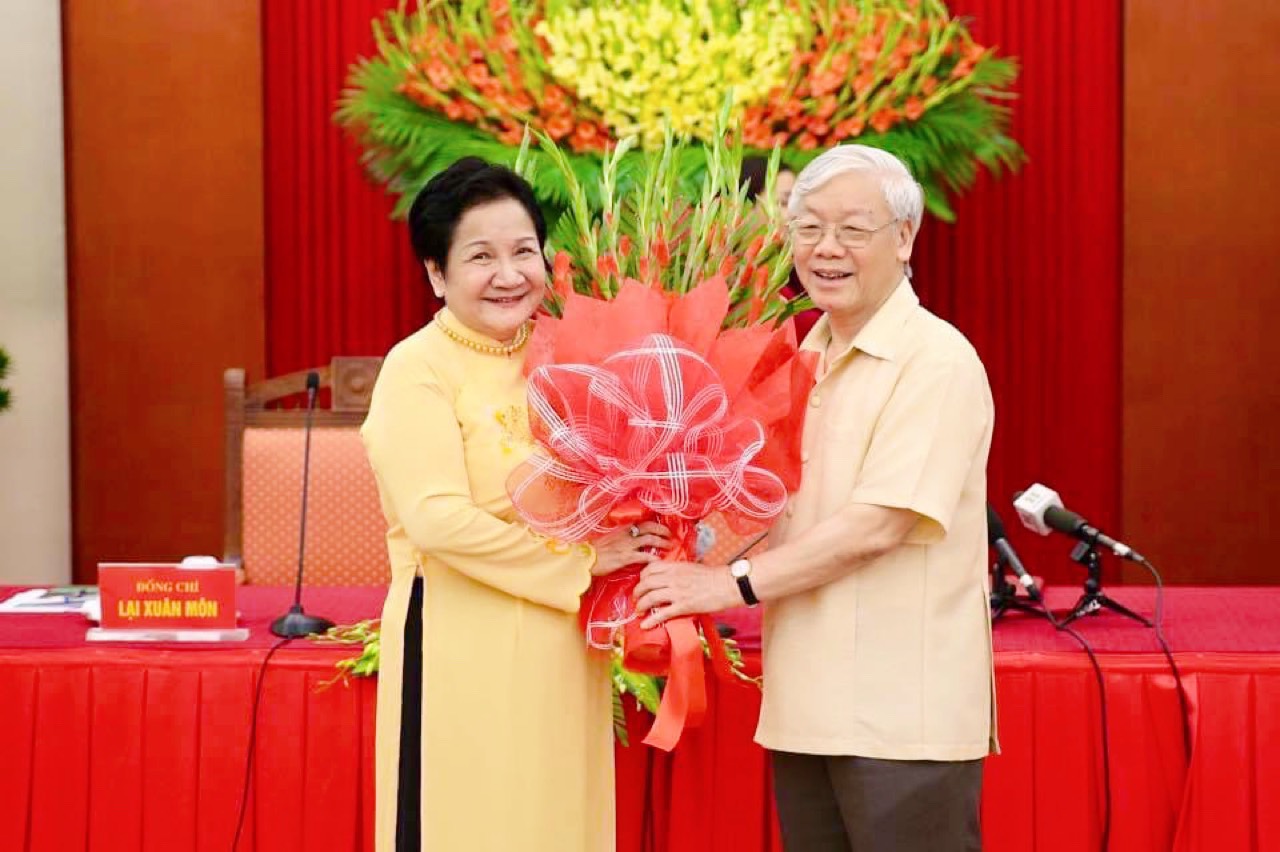 Impressions of Labor Officer Pham Thi Huan about that day (October 13, 2017)
Although I was informed in advance by the Organizing Committee, the NTNN/Dan Viet Newspaper, about the program to greet General Secretary Nguyen Phu Trong on the afternoon of October 13, but a few days before that, I was nervous.
When the bus took the delegation to the hall of the Central Party Office, I was a little shaken at first. When entering the hall, looking at General Secretary Nguyen Phu Trong simply, gently, with a gentle smile welcoming the excellent delegation of Vietnamese Farmers, then, I was less nervous.
I am very proud when the Organizing Committee let me represent 87 outstanding farmers in the renovation period to receive a congratulatory bouquet from General Secretary Nguyen Phu Trong.
"I was also given a picture of a beautiful peaceful countryside by the Central Committee of the Vietnam Farmers' Union."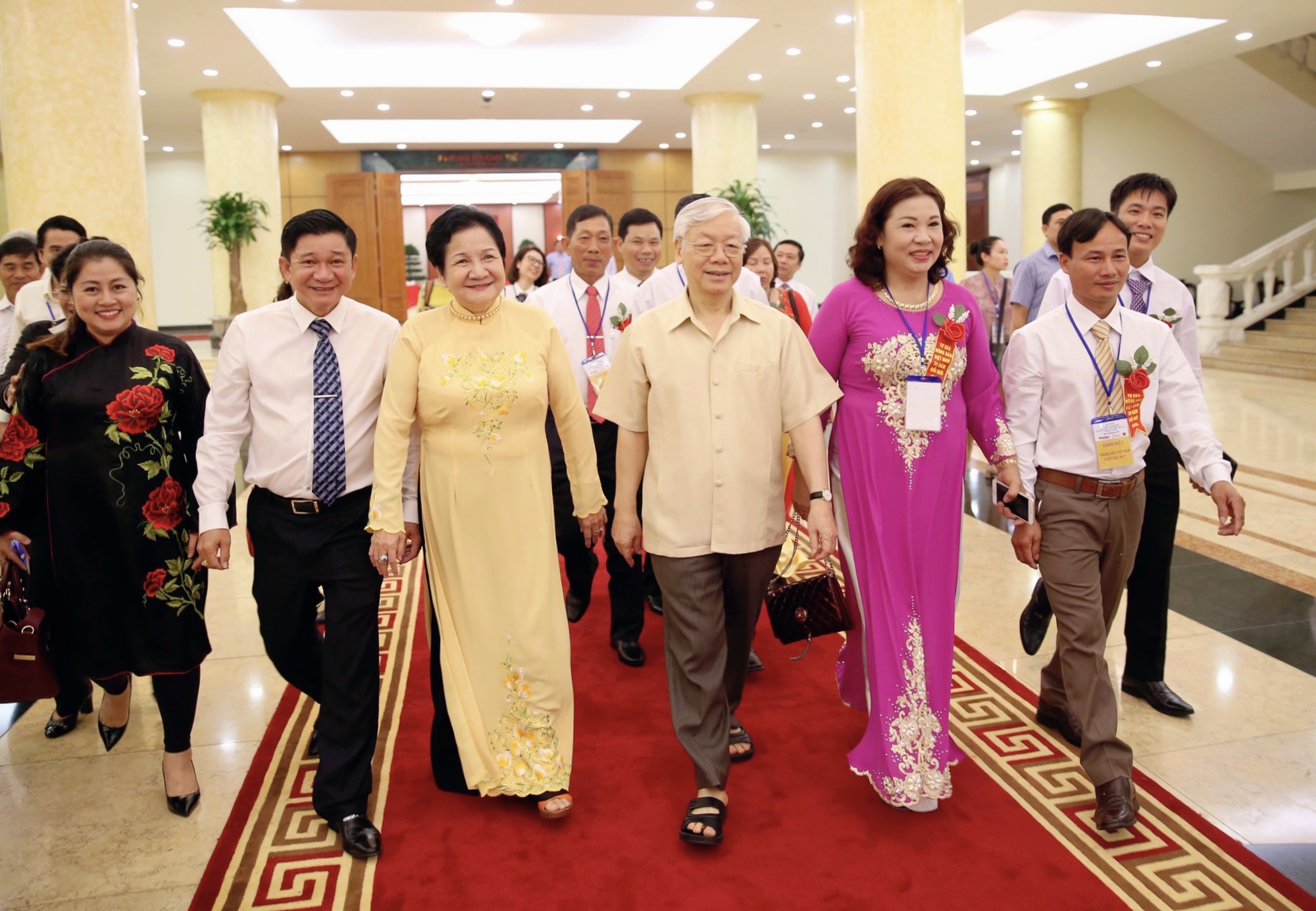 What did AHLD Pham Thi Huan share with General Secretary Nguyen Phu Trong?
"I was one of the first farmers to share with General Secretary Nguyen Phu Trong. Shares that I still remember vividly."
"I told the General Secretary about my miserable childhood when I was attached to farmers and fields. I also reported to the General Secretary about the achievements of Ba Huan Corporation during the past few decades."
Ba Huan Company has invested nearly 2,000 billion VND for a closed process from farm to table, high-tech poultry processing. Ba Huan invested in 3 livestock farms with a total area of 102 ha, a feed factory with a capacity of 20 tons/hour, a food processing factory with a poultry slaughter line of 2,500 heads/hour, and a processing line. food processing capacity up to 50 tons/day and 2 processing plants to process poultry eggs. Currently, Ba Huan has become a familiar name to domestic consumers and markets in Hong Kong, Malaysia, Singapore…
"I also share the joy that the Food and Agriculture Organization of the United Nations (FAO) has awarded the world's 'Typical Farmer' to five selected farmers from 45 countries."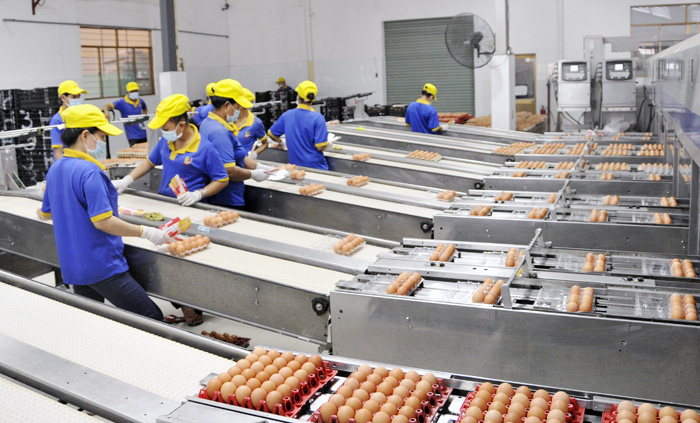 How did General Secretary Nguyen Phu Trong encourage her?
"General Secretary Nguyen Phu Trong listened attentively to my sharing. General Secretary Nguyen Phu Trong also took notes in the notebook. After that, the General Secretary encouraged us to strongly apply technology in production to increase value, wished me good health to help many farmers, so that people could have more access to products. Ba Huan's clean eggs."
Later that afternoon, General Secretary Nguyen Phu Trong called us to stay to take pictures with the General Secretary in the lobby and then the General Secretary sent us farmers to the gate.
"I feel deeply moved, honored and proud."
These things are a great source of motivation for us to continue to maintain our brand, quality and standing, to grow in the past few years of "storm" of Covid-19 as well as strongly apply digital transformation.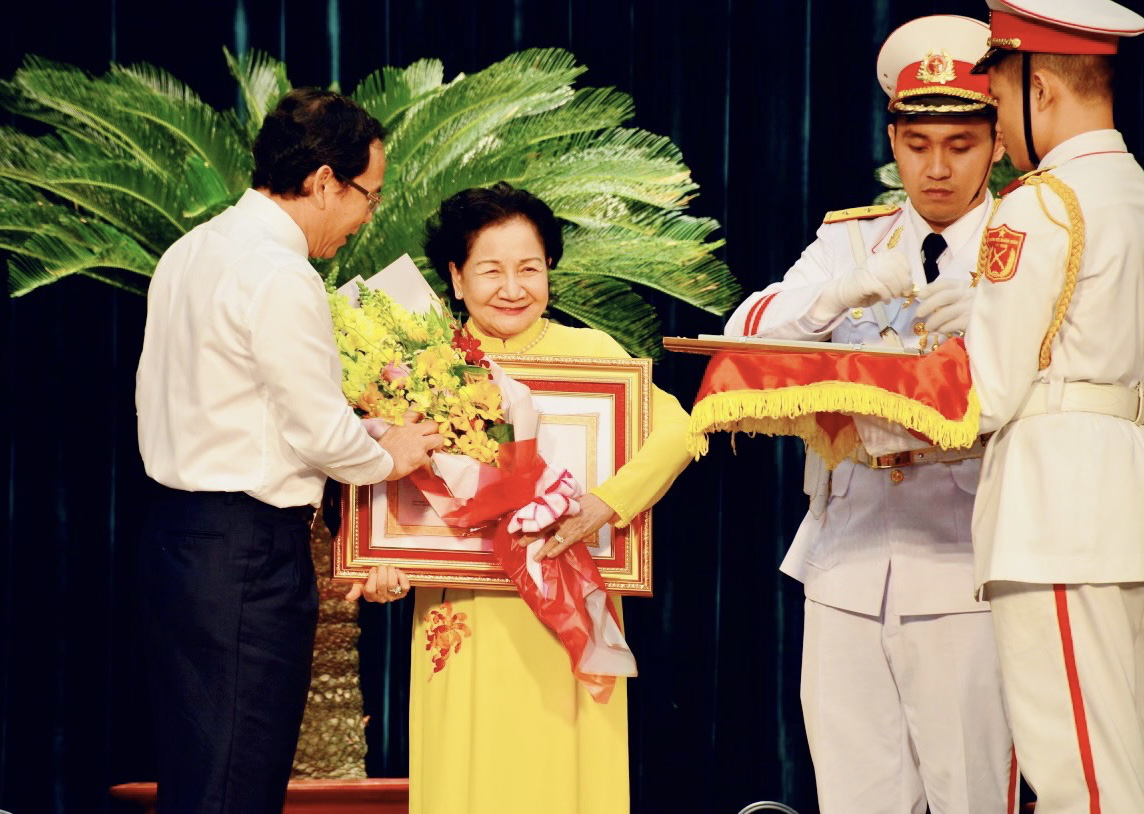 Dear Labor Officer Pham Thi Huan, during the recent "storm" of Covid-19, although allowed, Ba Huan refused to increase the price of eggs, especially in the southern market, what is this story?
"The truth is that, in July 2021, when many businesses increase their selling prices because of cost pressure and from the supply chain. I was allowed by the industry and trade side to increase the price stably, but I decided not to increase the price."
Due to the sudden increase in the cost of feed materials and transportation, many companies were forced to increase the selling price from 1,500 to 2,630 VND for a dozen grade 1 chicken eggs, from 2,000 to 2,420 VND for a dozen grade 1 duck eggs. Due to the distance, the shortage of poultry eggs is becoming more and more serious.
"Personally, with more than 50 years of working, working with farmers and 20 years participating in the price stabilization program, I am very concerned. During the epidemic, the demand for eggs is very high because simply, some people only need a few chicken eggs or duck eggs to complete a meal to ensure basic nutrition while staying at home."
Moreover, eggs are easy-to-preserve food and can be stored for a long time in the refrigerator of each family, very convenient. Egg scarcity is real. Input costs as well as transportation and production during the epidemic season and high testing costs put pressure on prices.
"Many nights, I lay with my hands on my forehead and think. I have been in this profession for more than 50 years. From the age of 12, I started following my mother around the lowland fields to buy eggs for farmers."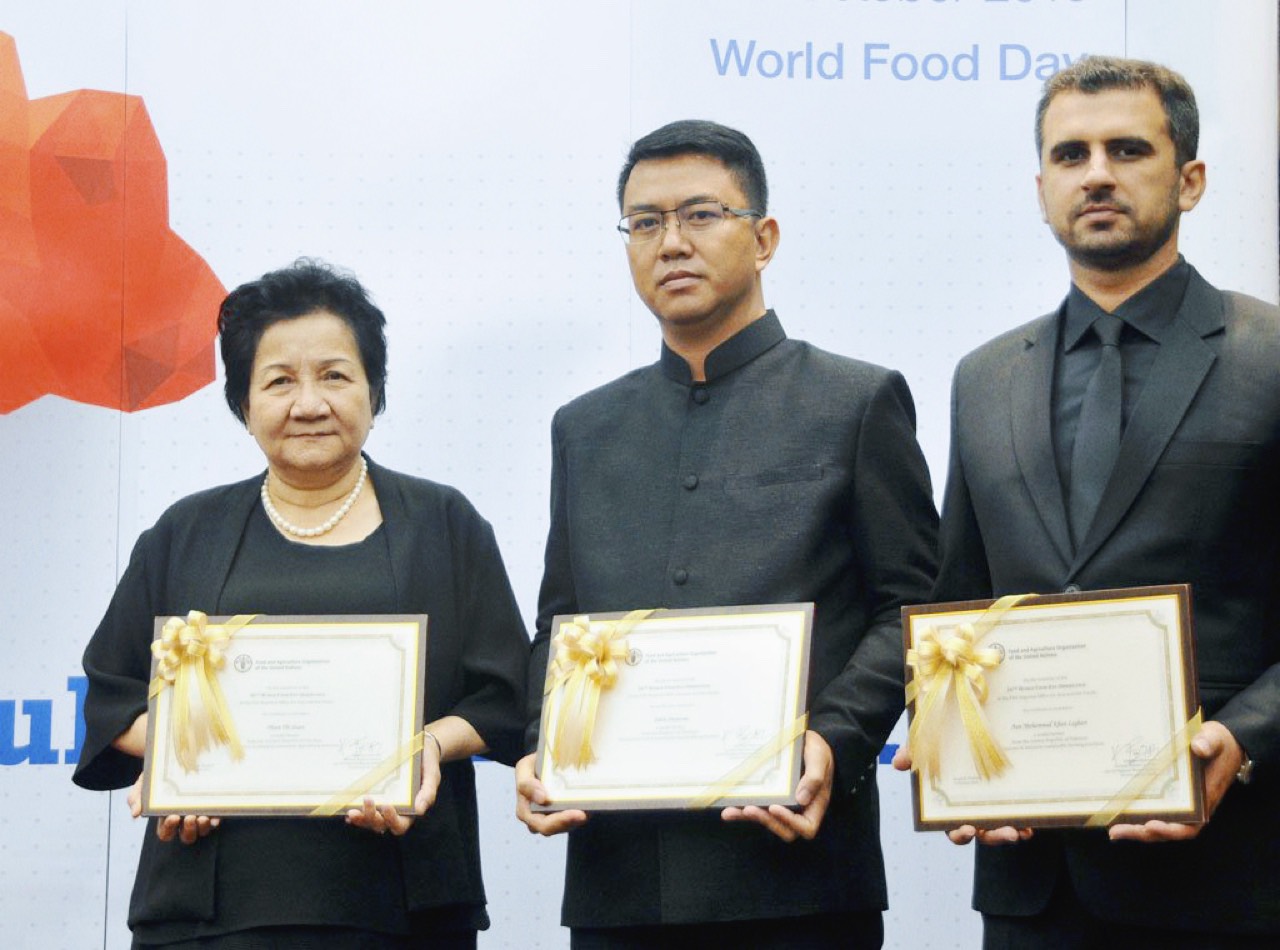 The Covid-19 epidemic broke out, everyone was affected, people lost their jobs, people lost their jobs, their incomes decreased, people across the country struggled, accompanying the State to fight.
I think the cost pressure is high, but Ba Huan can still endure. The Covid-19 pandemic has affected the income and work of many people. Those who have been attached to our Ba Huan Company for many years. Now that people are having a hard time because of the Covid-19 pandemic, how can I think only for myself, increase the price of eggs, I can't bear it. Finally, I decided to meet the company's board of directors and made a decision to keep the price of eggs unchanged. Where is the pressure, Ba Huan we bear.
What is Ba Huan's strategy in the new period at the beginning of 2022?
"It is true that I sold 25% of the shares to a domestic unit after doing thorough research. The direct manager of Ba Huan Company is Mr. Tran Viet Hung, a young CEO who has visions that are close to Ba Huan's orientation."
"I am getting older. The younger generation is now well-trained, good at technology, and has good management skills. My wish is to join with young people to contribute and dedicate to make Ba Huan a national brand."
In restructuring, Ba Huan prioritized the use of software in production and human resource management.
On September 23, 2022, Ba Huan and FPT Corporation signed a cooperation agreement to implement the SAP ERP S/4HANA enterprise management system project for the entire system including Ba Huan's headquarters, 4 processing factories and 3 poultry farms with 8 SAP S/4 modules (FI, CO, MM, SD, PP, FI, GR, Treasury) and Made by FPT applications: FPT Trade Promotion , FPT Allocation Route, FPT Planning, farm mobile app and sales website.
What do you expect from Ba Huan's large-scale digital transformation?
"Working with young people, I see that technologization of traditional business models is the trend of the agricultural industry in recent years. In addition to investing in advanced production lines, modernizing the management system is the core of the digital transformation process, applying technology solutions will become a "golden egg" for businesses when creating new products leapfrog in operation and business."
The year 2022 is determined to be a year of great innovation for Ba Huan. The key task in the near future of Ba Huan is that besides business development and expansion, it will be digital transformation.
For Ba Huan, the core of digital transformation must originate from "people". Changing mindsets, applying technology solutions to operations, we expect to create "golden eggs" in operations, improve processes, build an effective digital working environment, and open up many opportunities business, create momentum for productivity growth, and save costs.