Sharing the story of digital transformation, Ms. Pham Thi Huan, Chairman of Ba Huan Corporation, said that this is the agricultural dream of being renewed.
Currently, Ba Huan is one of the largest suppliers of poultry eggs in the country, with an estimated market share of about 30%. Particularly in Ho Chi Minh City, enterprises provide about 1 million poultry eggs per day.
Ms. Huan said that 10 years ago, Mr. Truong Gia Binh, Chairman of the Board of Directors of FPT Corporation "said" to support Ba Huan in digital transformation. She did not dare to accept because the size of the company was small, and the staff did not have enough technology capacity to meet the comprehensive digital transformation model. Digital transformation is foremost in people, operators.
Up to now, Ba Huan team can confidently meet, to confidently "shake hands with Mr. Truong Gia Binh to do technology".
She said: "Ba Huan factory has converted machinery and equipment to apply automatic technology, partly a favorable start for the comprehensive digital transformation process. I think that in the future, all businesses, especially agribusiness, must change, and must transform digitally for long-term development. Later on, young people take over the business, unable to take over an outdated business."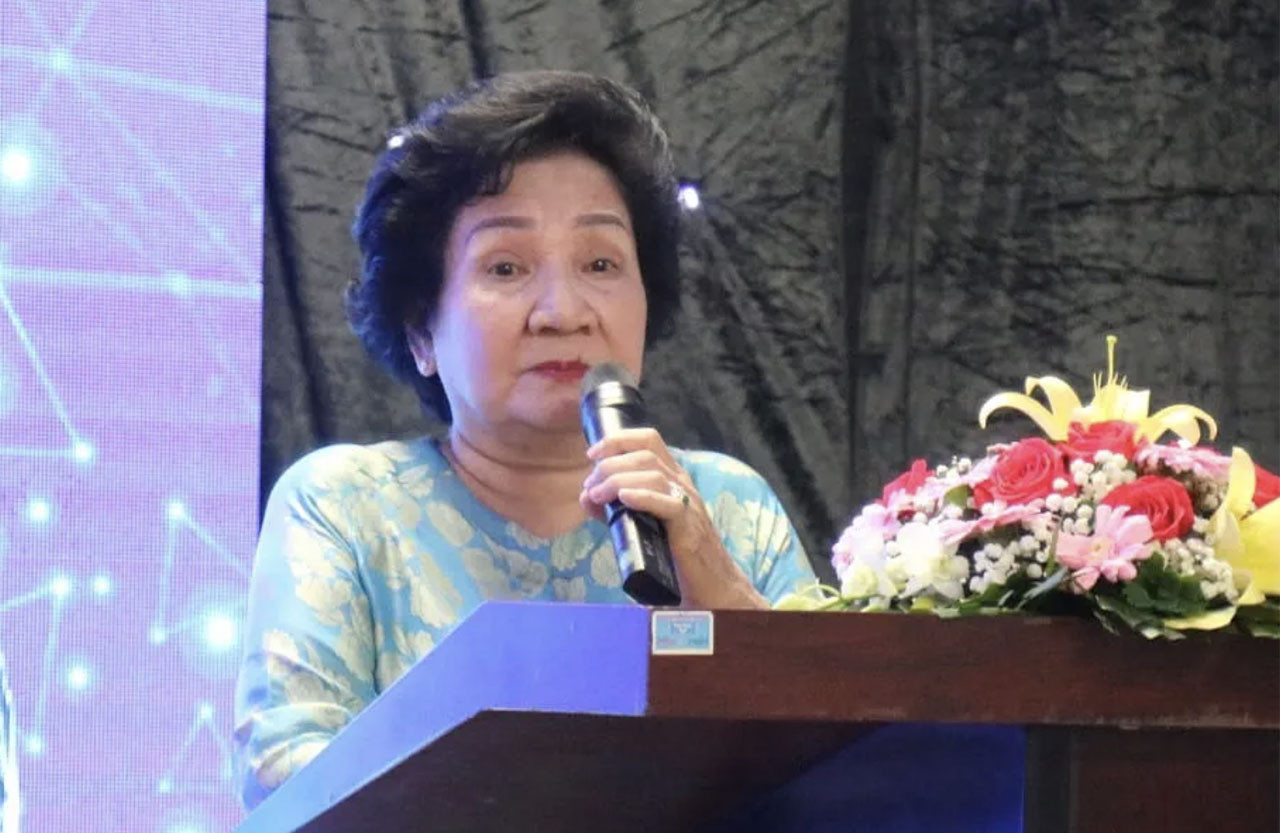 With a bold decision, this 70-year-old female leader said that she did not put much into revenue and profit, but wished that Ba Huan would set a leading example for other agricultural enterprises to convert.
"Vietnam is an agricultural country with invaluable resources, but farmers are still disadvantaged because they do not have access to scientific and technological advances. Ba Huan wants to set an example: a business that grows from a woman carrying a burden but is also determined to transform digitally, why don't other businesses do it," she said.
A boost for the agricultural industry
Digital transformation is important to all industries in the 4.0 era, which is a global trend and Vietnam's agriculture industry is no exception. Over the past time, the implementation of digital transformation, initially applied in fields such as cultivation, animal husbandry, aquaculture and forestry, has brought positive results.
Mr. Truong Gia Binh emphasized that technologization of traditional business models is the trend of the agricultural industry in recent years. In addition to investing in advanced production lines, modernizing the management system is the core of the digital transformation process.
In particular, the application of technology solutions will become a "golden egg" for businesses when creating leaps in operation and business. According to him, if Vietnam's agriculture wants to surpass Europe, it needs information technology. Machines can be bought from Europe, but the main difference is information technology. Digital transformation first in humans. Vietnamese people always have different and creative thinking which will be favorable conditions for digital transformation. Digital transformation helps growth even in difficult times.
"Digital transformation will definitely be the driving force for Ba Huan to have more strength to go faster, creating more development opportunities for Vietnamese farmers and agricultural products," Mr. Binh said.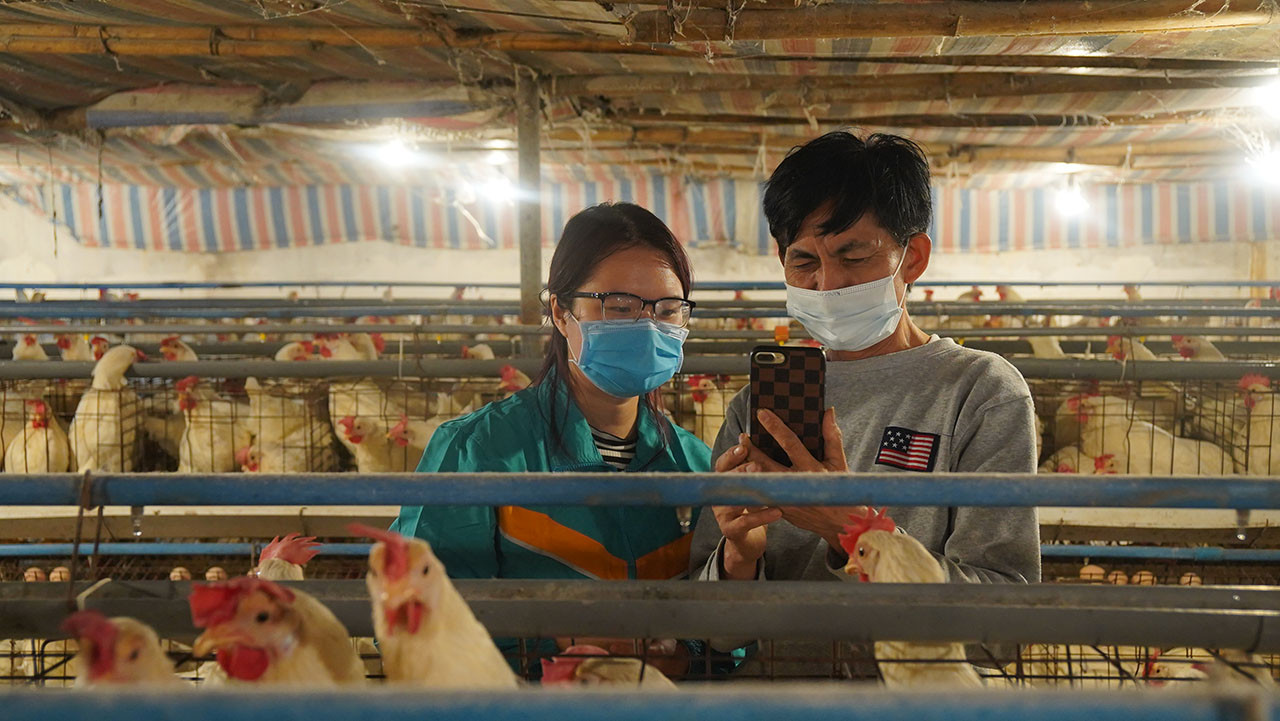 From the perspective of technology enterprises, Mr. Pham Thanh Dai Linh, Director of FPT Digital Transformation Consulting, cited, with a seafood export enterprise, the problem is how to manage stable supply, high quality and international standards.
Therefore, the digital transformation here is focused on collecting, analyzing and processing real-time data from the farming area to the entire supply chain to ensure stability in production activities. All this data will be analyzed, thereby making forecasts to help improve the proactiveness of enterprises in the entire cycle of farming – processing – selling.
Digital transformation helps businesses move from traditional business models to digital business models, creating new values through close association with partners and ecosystems, helping to enrich and enhance value of products and services through digital technology, towards sustainable development.
At the recent agricultural industry conference, Minister of Information and Communications Nguyen Manh Hung said that with 60-70% of the Vietnamese population being farmers, it is they who decide the success of digitization in Vietnam.
In 2021, the Ministry of Information and Communications directed the development of the two largest agricultural e-commerce platforms today. Farmers can easily access information and technology like a business, build a brand to farmers, even to each plant and animal.
The Ministry of Information and Communications also released a list of a number of agricultural digital transformation applications that countries have successfully done, a number of applications that Vietnam has initially put into successful application to agriculture, rural areas and agriculture farmer.
Of the 34 national digital platforms that have just been assigned by the Government to develop in 2022 to perfect the infrastructure for building the digital government, digital economy and digital society, there are 9 platforms serving the agricultural industry.
Digital transformation with a comprehensive and comprehensive scale is the most optimal way to help businesses improve their competitiveness, product quality to international standards, and meet the increasing demands of consumers.