Ba Huan currently has a young generation of successors. The market is ever changing, the needs of customers also change, so businesses must digitize to keep up with the trend.
Pham Thi Huan was born in 1954, started her business in poultry eggs at the age of 16. In 2001, she officially established the Ba Huan company and directly runs the business. Currently, Ba Huan is one of the largest suppliers of poultry eggs in the country with an estimated market share of about 30%. Particularly in the City. In Ho Chi Minh City, Ba Huan provides about 1 million poultry eggs per day.
Committed to comprehensive digital transformation
At the end of September 2022, FPT Corporation and Ba Huan Corporation officially cooperated in comprehensive digital transformation, helping Ba Huan realize its vision of becoming a high-tech and sustainable company. From there, creating a digital transformation standard for the agricultural industry, bringing a happier life to farmers.
According to the cooperation agreement, FPT – a pioneer in digital transformation will advise Ba Huan to choose suitable digital solutions for all areas of activity from animal husbandry, production to supply. Besides, FPT consulted Ba Huan to build products and digitize products; automated production management; resource management; Build database…
Initially, the two sides will implement the SAP ERP S/4HANA Enterprise Resource Management System project. FPT accompanies Ba Huan to digitize the 3F (Feed – Farm – Food) system serving the livestock and production chain using SAP S/4 HANA application and Made by FPT solutions.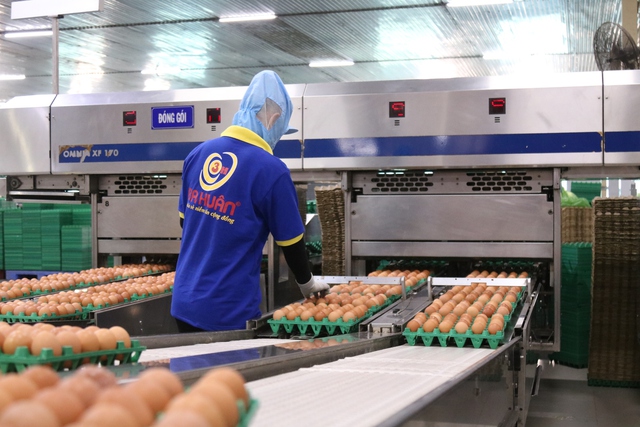 Pham Thi Huan – Chairman of the Board of Ba Huan Company affirmed that the cooperation between the two parties is Ba Huan's landmark in the journey of "transforming" from a traditional agricultural enterprise to a digital agricultural enterprise. Ba Huan's philosophy is always for consumers.
The cooperation will help Ba Huan make a comprehensive digital transformation, streamline the operating system, and help the leadership team more closely in the corporate governance. In addition, the digital transformation on the SAP S/4HANA platform creates conditions for Ba Huan to be ready for a new growth phase with the vision to become the leading national food brand, thereby pioneering the promotion of the industry. agriculture – animal husbandry is ready to invest in high-tech systems.
Ba Huan hopes that this determination to convert this number of times will be the "chicken that lays golden eggs", helping the company deliver products with the value of ten fold.
This system helps Ba Huan manage the livestock production from the hatchery, feed factory, egg farming and harvesting farm to the processed feed factory and product distribution. In order for products to reach consumers more conveniently, FPT will build an interactive channel with sales agents.
FPT's system helps Ba Huan improve the management and business capacity of the whole chain, reducing operating costs to the lowest level. From there, reducing product costs, serving Vietnamese consumers.
Digitize to keep up with the trend
Chairman of Ba Huan Corporation said that Ba Huan currently has a young generation of successors, the market changes, the needs of customers also change, so businesses must digitize to keep up with the trend. When deciding to change, Ba Huan chose FPT as the partner.
"Personally, I trust Mr. Truong Gia Binh, 10 years ago, Mr. Binh suggested supporting Ba Huan in digital transformation. However, I was hesitant to accept because the size of the company was small, and the personnel is not capable of technology to meet the comprehensive digital transformation model," said Ms. Huan.
"People and operators are prioritized during the Digital transformation process. Up to now, I am confident that Ba Huan's team can meet and agree with Mr. Truong Gia Binh to incorporate technology", said Chairman of Ba Huan Corporation.
Currently, Ba Huan factory has converted machinery and equipment to apply automatic technology, partly facilitating the comprehensive digital transformation process. In the future, all businesses, especially agricultural-businesses, must change, and must transform digitally for long-term development. In the future, when young people took over the business, they would be unable to take over an outdated business.
During the discussion with FPT to implement a comprehensive digital transformation project, Ba Huan saw that FPT shared the same orientation, which is to launch high-quality, customer-oriented products. "This is my dream, over 50 years of working in the agricultural industry to be renewed like this, I am very happy," said Ms. Huan.
In implementing this project, Ms. Huan expects FPT and Ba Huan to set a leading example for other agricultural enterprises to follow suit. This huge partnership will resonate with the agricultural industry. Vietnam is an agricultural country with invaluable resources, but farmers are still disadvantaged because they do not have access to scientific and technological advances.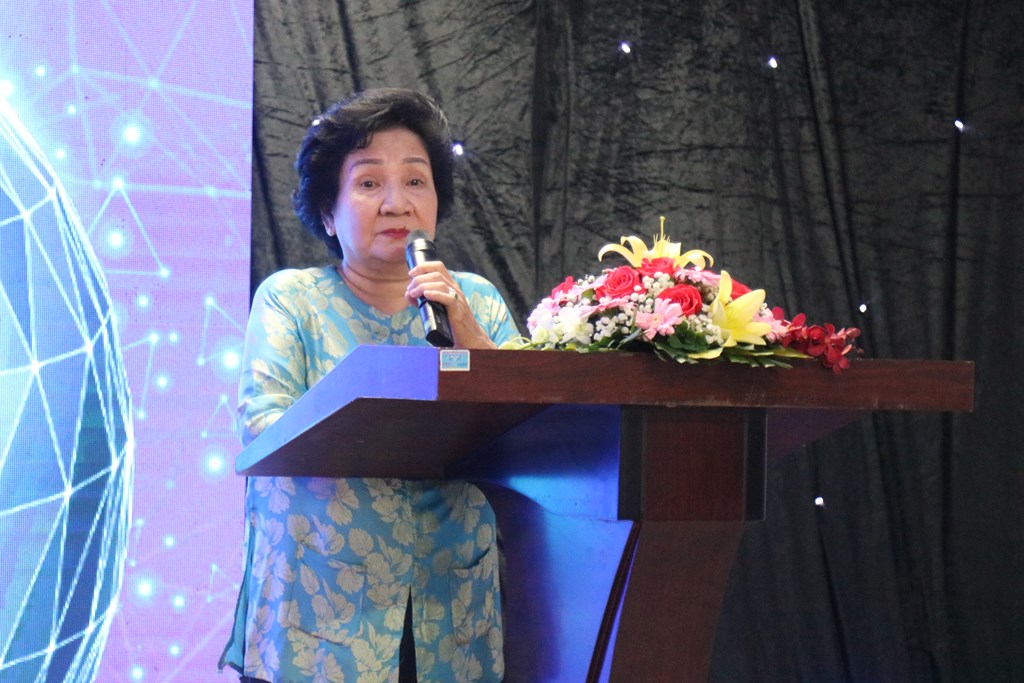 "Ba Huan wants to set an example, a business that grows from a woman carrying a burden but also determined to transform digitally, why don't other businesses do it," said Ms. Ba Huan.
According to Ms. Huan, digital transformation is of course costly and laborious initially, but the later success is great. "Hopefully FPT will support Ba Huan, Ba Huan tries to work with FPT to improve the quality of agricultural products first to serve the Vietnamese people, then to bring the Vietnamese agricultural product brand to the world," said Chairman of Corporation. Part Three Huan stated aspiration.
Ms. Ly Kim Chi – Chairman of the Food and Food Association of Ho Chi Minh City. According to Ho Chi Minh, Ba Huan is a national brand and Pham Thi Huan is a pioneer entrepreneur in providing clean agricultural products to consumers.
"From the family company, Ba Huan applied technology to bring the company to today, we really admire it. Without Ba Huan, the price of eggs in the South would not be stable in the face of fierce competition from foreign enterprises entering Vietnam," said Chairman of the Food and Food Association of Ho Chi Minh City. Ho Chi Minh said.
In the midst of many difficulties, people can buy clean, affordable eggs. During the epidemic season, Ba Huan kept the price of eggs stable for everyone, especially people facing difficulties because of the epidemic.
"Ms. Ba Huan is a businesswoman with a heart for the people, making me admire and respect her," shared Mrs. Ly Kim Chi.
According to Ms. Ly Kim Chi, Ba Huan's cooperation with FPT for digital transformation will be an example for agricultural enterprises, especially small and medium enterprises. Because the Government has set a vision to 2030, agricultural and fishery enterprises must transform digitally, which is the task of organizations and businesses.
Mr. Truong Gia Binh – Chairman of the Board of FPT Corporation said that technologization of traditional business models is the trend of the agricultural industry in recent years. In addition to investing in advanced production lines, modernizing the management system is the core of the digital transformation process. In particular, the application of technology solutions will become a "golden egg" for businesses when creating leaps in operation and business.
Ba Huan is a  familiar brand to the meals of millions of Vietnamese families. Starting a career with  load of eggs from the age of 16, Ms. Pham Thi Huan – Chairman of the Board of Ba Huan Company constantly creates new values, replacing the old way of working and builds the most modern egg processing factory in the South East Asia with a capacity of 65,000 eggs/hour and became a pioneer in the industrialization of the poultry egg industry in Vietnam.
During the two years of the COVID-19 pandemic, with the philosophy of accompanying and protecting the interests of farmers and consumers in all circumstances, Ba Huan twice rejected the decision to increase the price of poultry egg products.
With more than 50 years of experience in the poultry egg industry, Ba Huan today is not only one of the largest suppliers of poultry eggs in the country, with an estimated market share of about 30%, but they also research and develop many products. breakthrough processed products with high nutritional value. The expansion is strong in both scale and depth of production, as well as domestic and foreign markets.
Ba Huan posed the problem of an overall management system for the company. Ba Huan needs to take advantage of the strengths of technology solutions to optimize resources, minimize risks in management, and maximize cost savings in business operations.
The company's key task in the near future besides business development and expansion will be digital transformation. For Ba Huan, the core of digital transformation must originate from "people".
Changing mindsets, applying technological solutions to operations, Ba Huan hopes to create "golden eggs" in operations, improve processes, build an effective digital working environment, and open up many opportunities. business, create momentum for productivity growth, and save costs.