FPT Corporation and Ba Huan Corporation officially cooperated in comprehensive digital transformation with the goal of Ba Huan realizing its vision of becoming a high-tech and sustainable company, thereby creating a digital transformation standard for the agricultural industry, bringing a happier life to the farmers.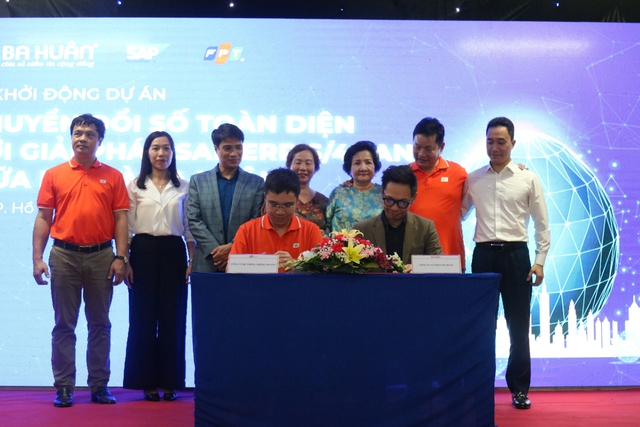 Technology "push"
According to the cooperation agreement, FPT will advise Ba Huan – one of the leading livestock enterprises in Vietnam to choose suitable digital solutions for all areas of operation, including animal husbandry and production. , supply. Besides, FPT advises Ba Huan to build products , digitize products; automated production management; resource management and build databases…
Initially, the two sides will implement the SAP ERP S/4HANA Enterprise Resource Management System project. FPT will accompany Ba Huan to digitize the 3F production and livestock chain service system (feed, farm, food) using SAP S/4 HANA application and Made by FPT solutions.
Pham Thi Huan, Chairman of the Board of Ba Huan Corporation, affirmed that the cooperation between the two parties is a landmark for Ba Huan in the journey of "transforming" from a traditional agricultural enterprise into an enterprise digital agriculture, and at the same time affirming Ba Huan's philosophy of always for consumers.
The cooperation will help Ba Huan make a comprehensive digital transformation, streamline the operating system, and help the leadership team more closely in the corporate governance.
In addition, the digital transformation on the SAP S/4HANA platform creates conditions for Ba Huan to be ready for a new growth phase with the vision of becoming a leading national food brand, thereby, pioneering in promoting the agriculture-livestock industry is willing to invest in high-tech systems. Ba Huan hopes that this determination to convert this number will be Ba Huan's "golden egg", helping the company deliver products with the value of  tenfold.
Pham Thi Huan added that this system helps the company manage the livestock production from the hatchery, the feed factory, the egg farm and harvesting farm to the processed feed factory and manage product distribution.
In order for products to reach consumers more conveniently, FPT will build an interactive portal with sales agents. FPT's system helps Ba Huan improve the management and business capacity of the whole chain, reducing operating costs to the lowest level then further reducing product costs and serving Vietnamese consumers.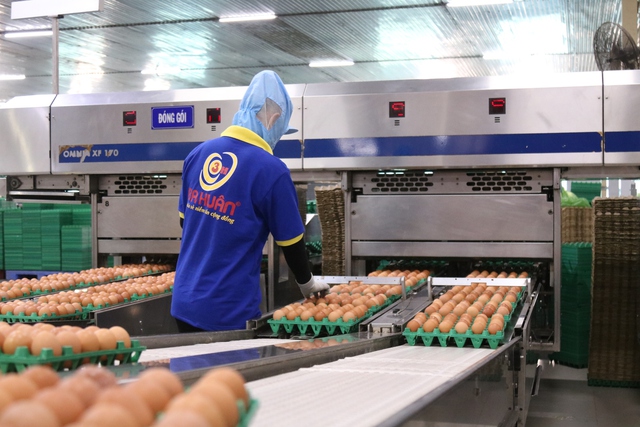 Mr. Truong Gia Binh, Chairman of FPT Corporation emphasized that Vietnam's agriculture has achieved development thanks to the contributions of businesses and entrepreneurs who have worked hard and are fully supportive of the country's agricultural industry, prioritizing the interests of farmers and consumers, similar to Ba Huan. Ba Huan has gone up and succeeded from a very small product, an egg, but the company's vision and development model has shown its respect and strategic steps, showing Vietnamese agricultural products are worthy of a large position in the market.
Digital transformation will certainly be the driving force to help Ba Huan have more strength to go faster, creating more development opportunities for Vietnamese farmers and agricultural products. FPT has a mission to accompany and stand side by side with Ba Huan to conquer the dream of digital agriculture. "FPT will help Ba Huan successfully transform digitally and together contribute to the constantly developing Vietnamese agriculture at all cost" said Mr. Truong Gia Binh.
FPT has experience in digital transformation and implementation of resource management systems for leading global enterprises in many key fields, such as finance-banking, real estate, manufacturing, and agriculture. Therefore, FPT deeply understands Ba Huan's needs to help businesses improve operational efficiency, improve product quality to consumers, and take the lead on the road to digital transformation of the agricultural industry.